While in Hanmer, it seemed only natural that we should tackle the mountain touted as "arguably the most climbed mountain in Canterbury". At 1319m, Mount Isobel is just under twice the height of Mount Cargill, which if I had to guess, I would call the most climbed mountain in Otago. However, we chose to start from the 800m Jacks Pass, meaning we'd only have to climb the last 519m, making the climb fairly similar to ascending Mount Cargill from Bethunes Gully. That's fair, right?
We parked at the pass, gateway to the wilder mountains beyond – which we would be exploring soon enough. For now, we embarked on the route leading up on the right hand side of the road. If my trials on the Wilkin River taught me anything, it was the important difference between a track and a route. I only hoped that I would not regret attempting this one.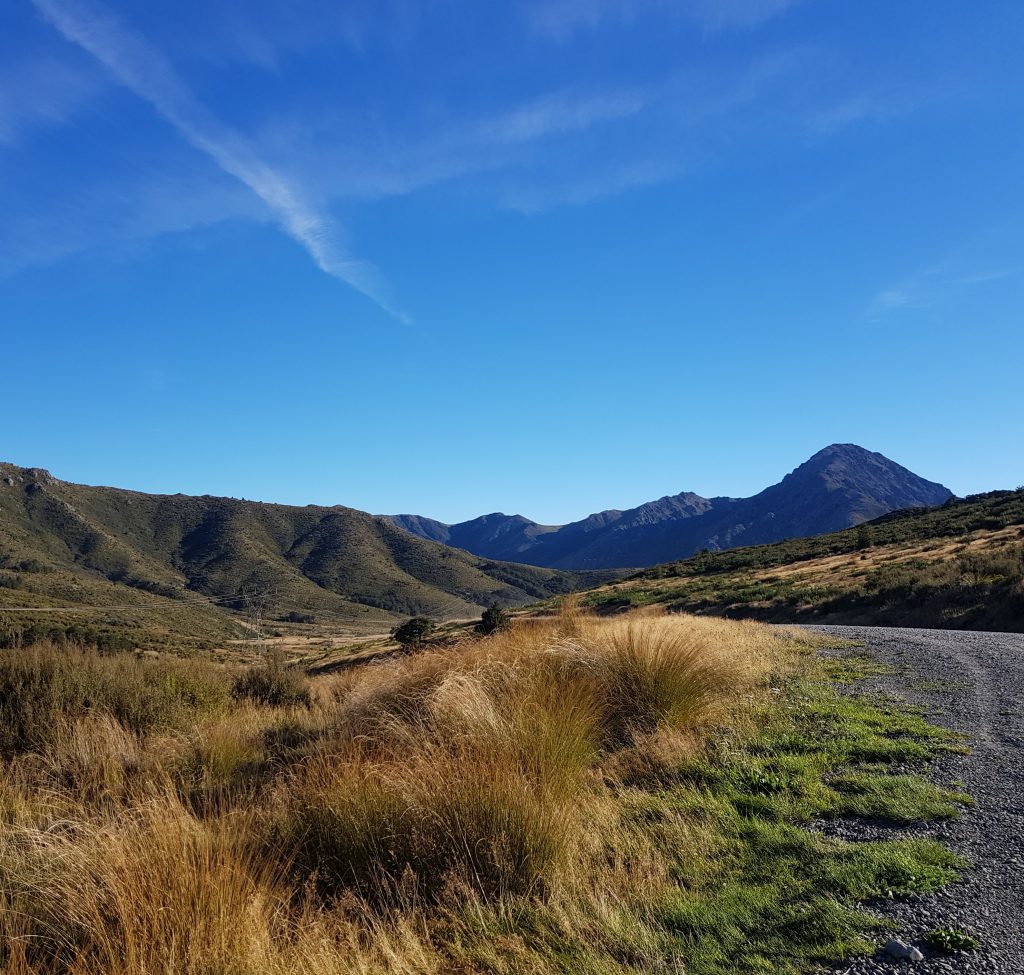 True to form, the steep path was rough to start with. The morning sun glared directly into our eyes as we attempted to negotiate the slippery clay scored with deep gouges carved by trickling water. Every so often we paused, admiring the ever-smaller sight of the road and our car below.
We eventually made it, puffing and wheezing, to the ridge. I collapsed on to the soft dry carpet of mosses, which was at least interesting enough to entertain me as I recovered.
The first thing I noticed was a lycopodium, or club moss. Away back in the warm swampy Carboniferous Period (359-299 million years ago) these plants could reach the size of trees, but now they are limited to such miniature specimens.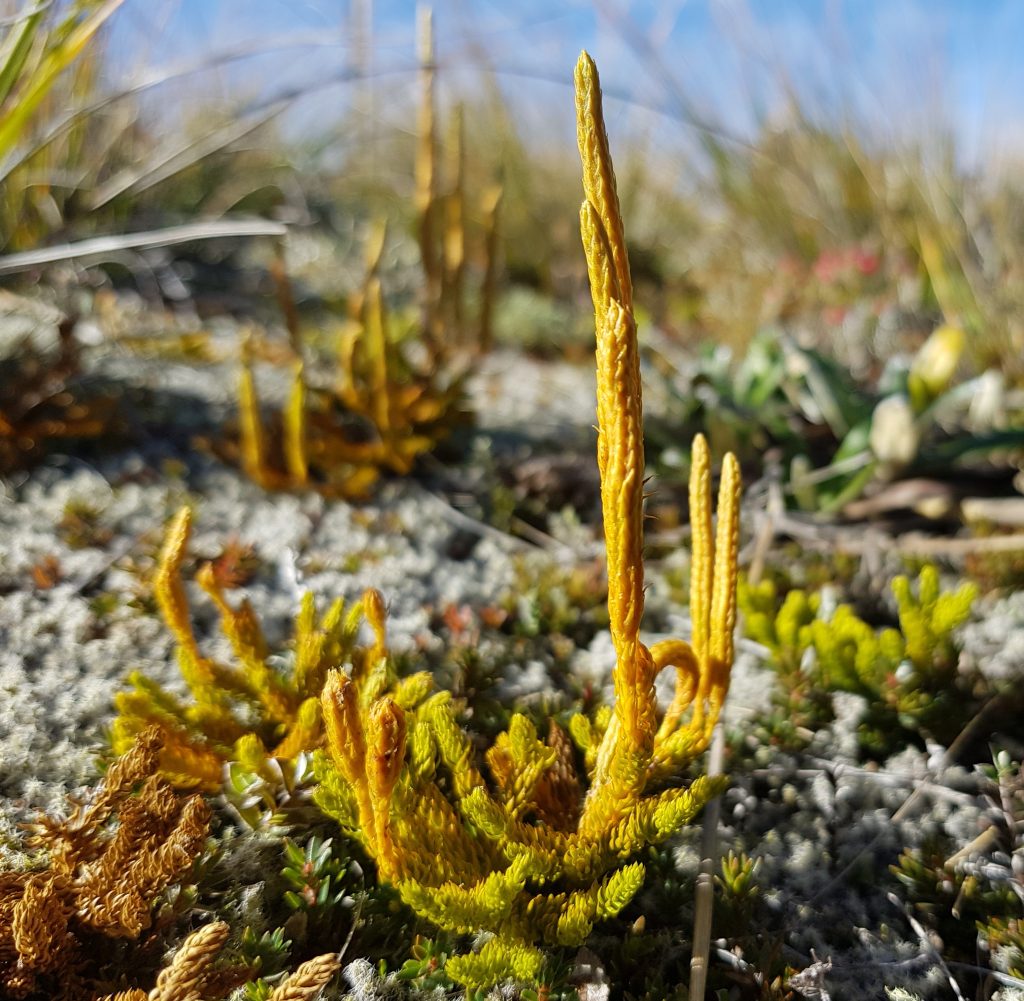 This one had several strobili (singular strobilus) raised to the sky, the method by which these plants asexually produce their spores.
Nearby was a white flowering plant – a gentian. Oddly, gentians overseas tend to be blue, but in New Zealand they are white – and so are most of our alpine flowers. Why? Apparently New Zealand didn't have the sort of specialised pollinating bees that are attracted to colour and so these plants had to rely on other pollinating insects instead – insects which didn't care what colour their flowers were. In this harsh alpine environment, evolution quickly selects against unnecessary frills.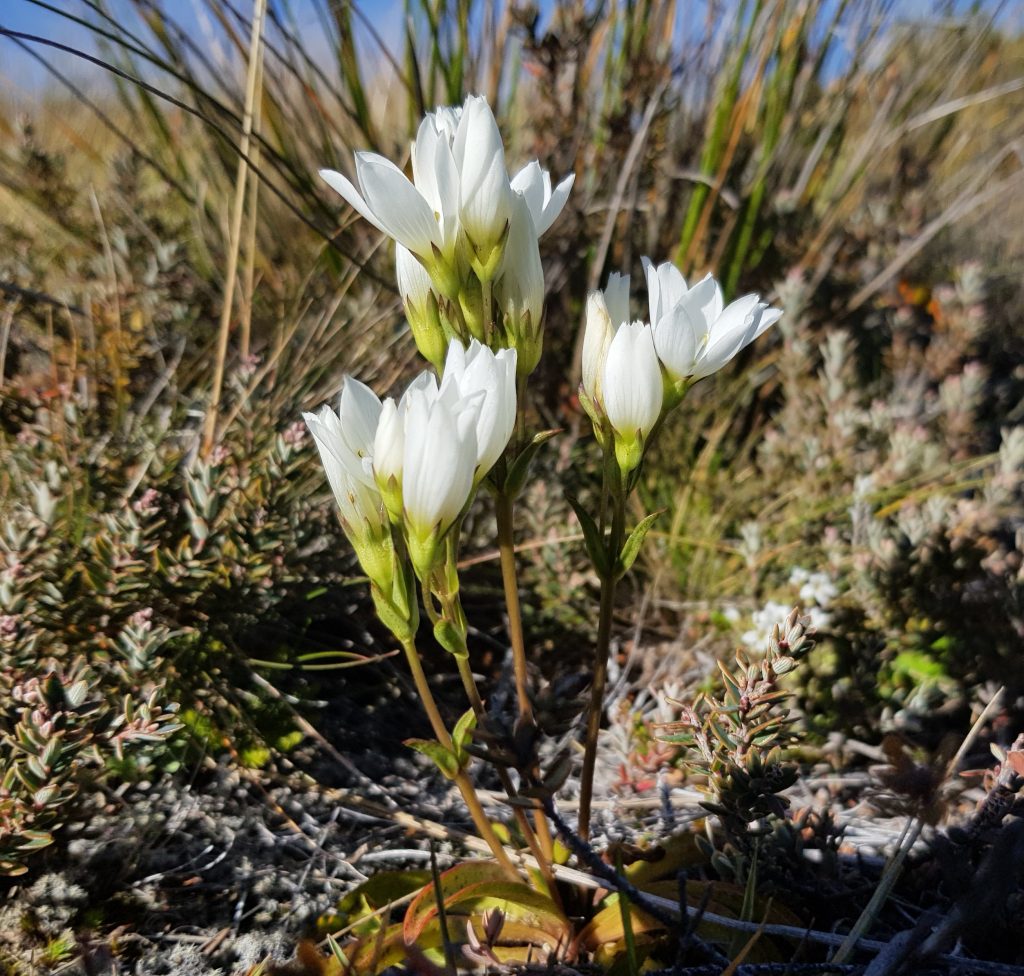 Once I'd run out of interesting things to check out in my immediate vicinity, I agreed to continue. The narrow track lead along the ridge through stubby alpine vegetation up to progressively higher and higher peaks.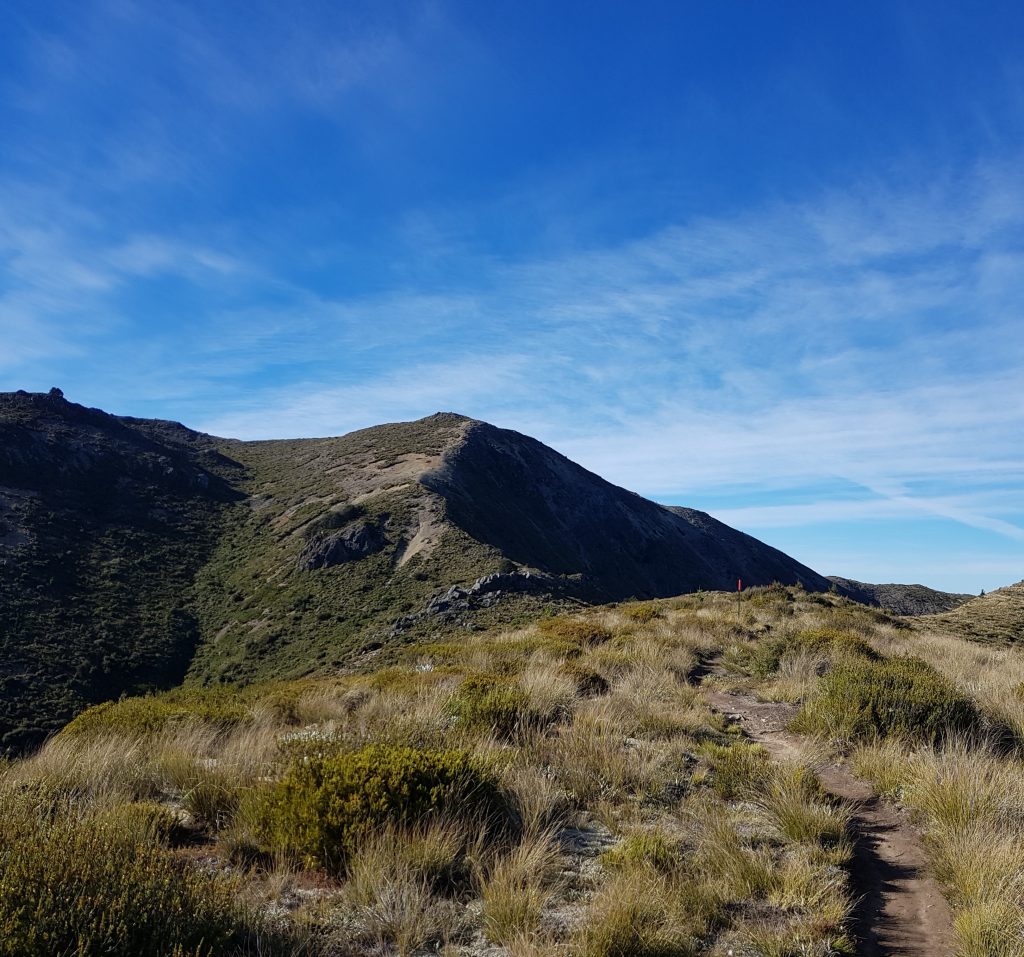 As we approached the next plateau, we were treated to a view of the verdant Hanmer Plain with the Waiau River in the distance. Below we could see pockets of Hanmer's many-layered pine plantations, and sadly many wilding pines invading the ridges below.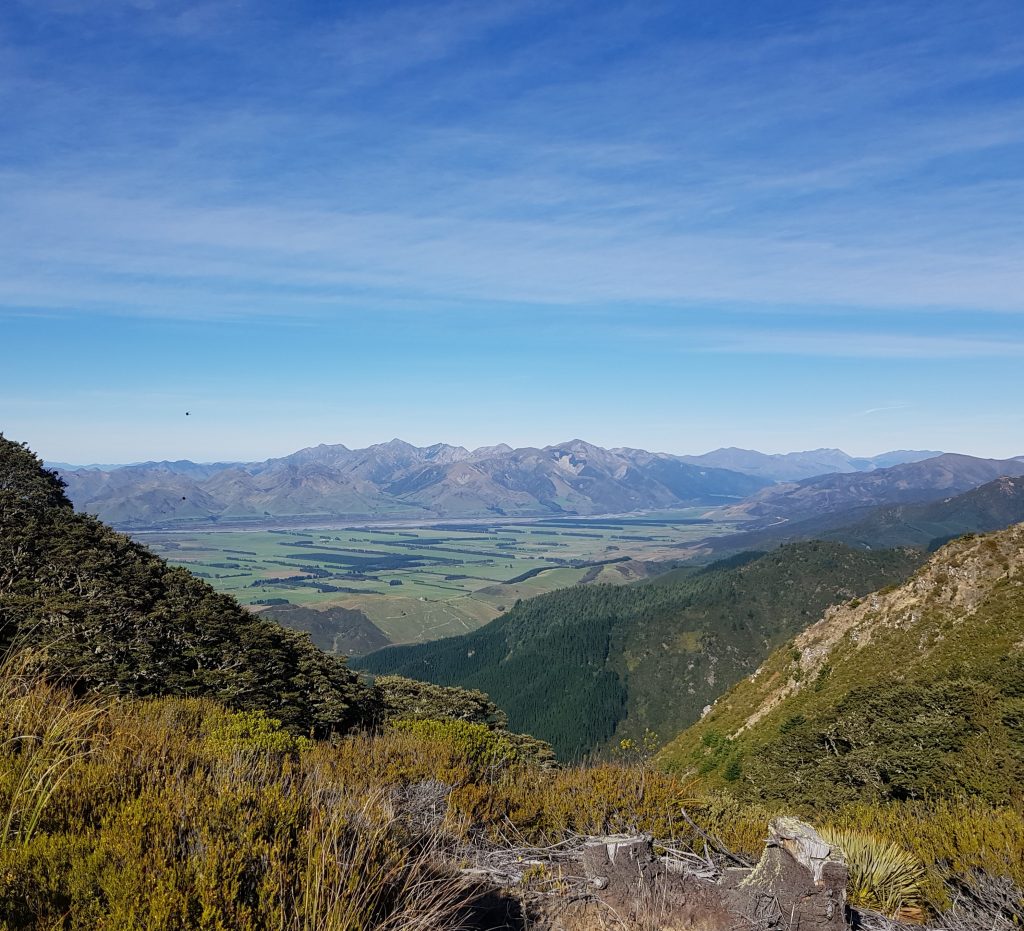 Looking up toward the next peak, I hesitated. Not only was this the steepest part of the climb, but the slope consisted of loose shards of stone covering a very narrow ridge between deep valleys. One wrong step here could be disastrous.
Selecting our footholds carefully, we continued. When we finally reached the top we were greeted by the sight of more peaks to surmount, and a sign that some wiseacre had modified by scratching off every P, which meant that instead of coming from Jacks Pass, it looked like we'd come out of…well, you get it.
Still, there was 1.2km to go, according to the scandalous sign. First, we looked back to admire our progress.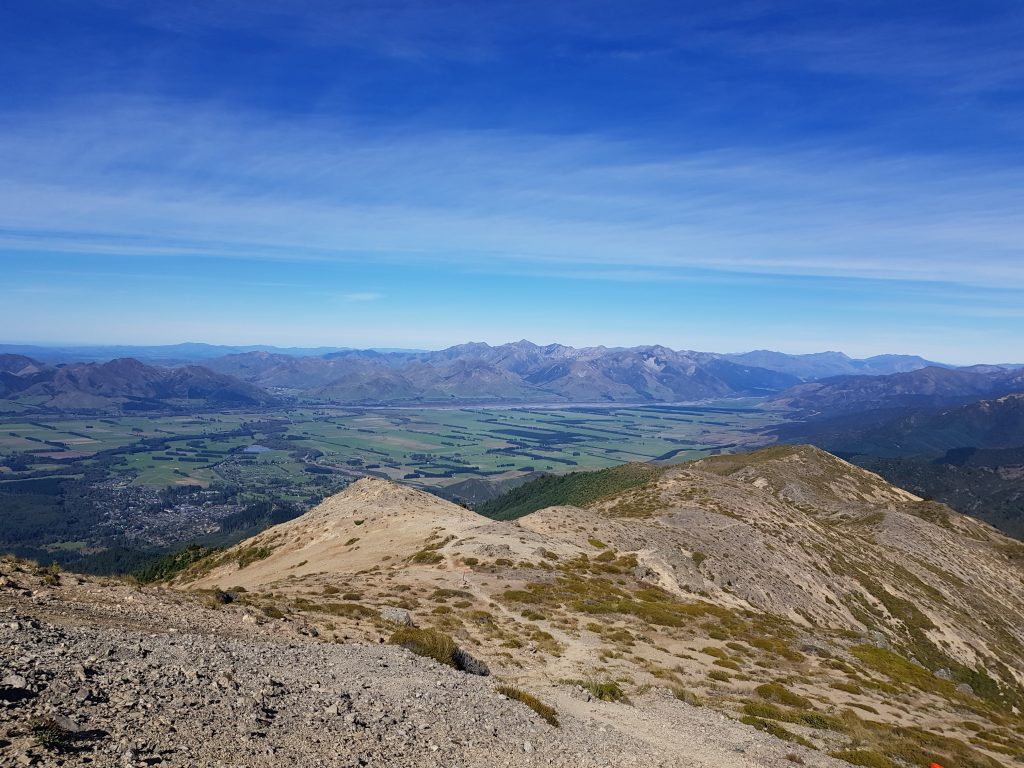 Then we gathered our strength for the final push. This took us past some impressive stone outcrops before we finally made it to the final peak and the trig station perched upon it. It was time to relax and enjoy the views – both down over the plains and behind us into the mountainous wilderness that we would soon enough traverse.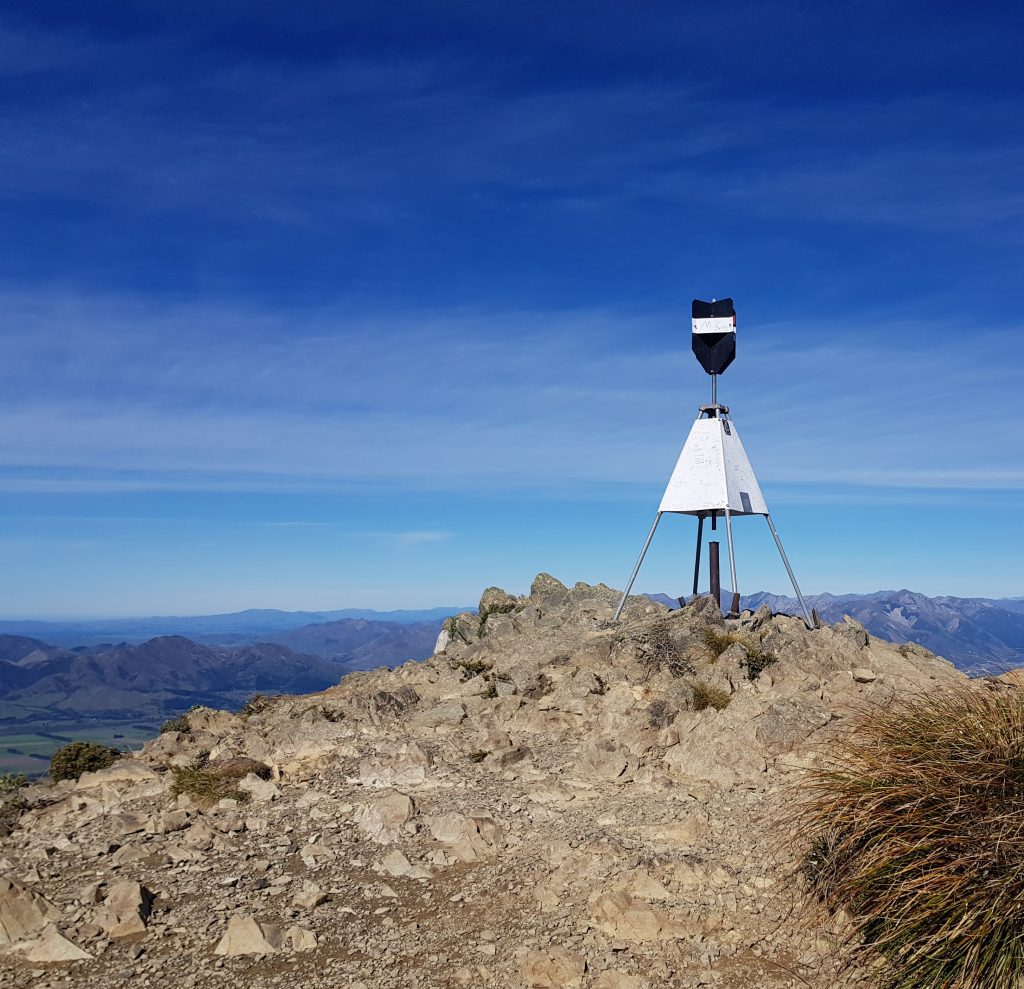 I had been prepared to be quite cold at the summit but while the wind was quite blustery I found it unusually warm. This coupled with the fact that we had neglected to bring any water meant that when I spotted some plump pink berries I couldn't resist giving them a try. In my dehydrated mind's eye, they burst with sweet juicy goodness, but as I bit down my dreams were crushed – the fruit was nothing but a dry empty husk!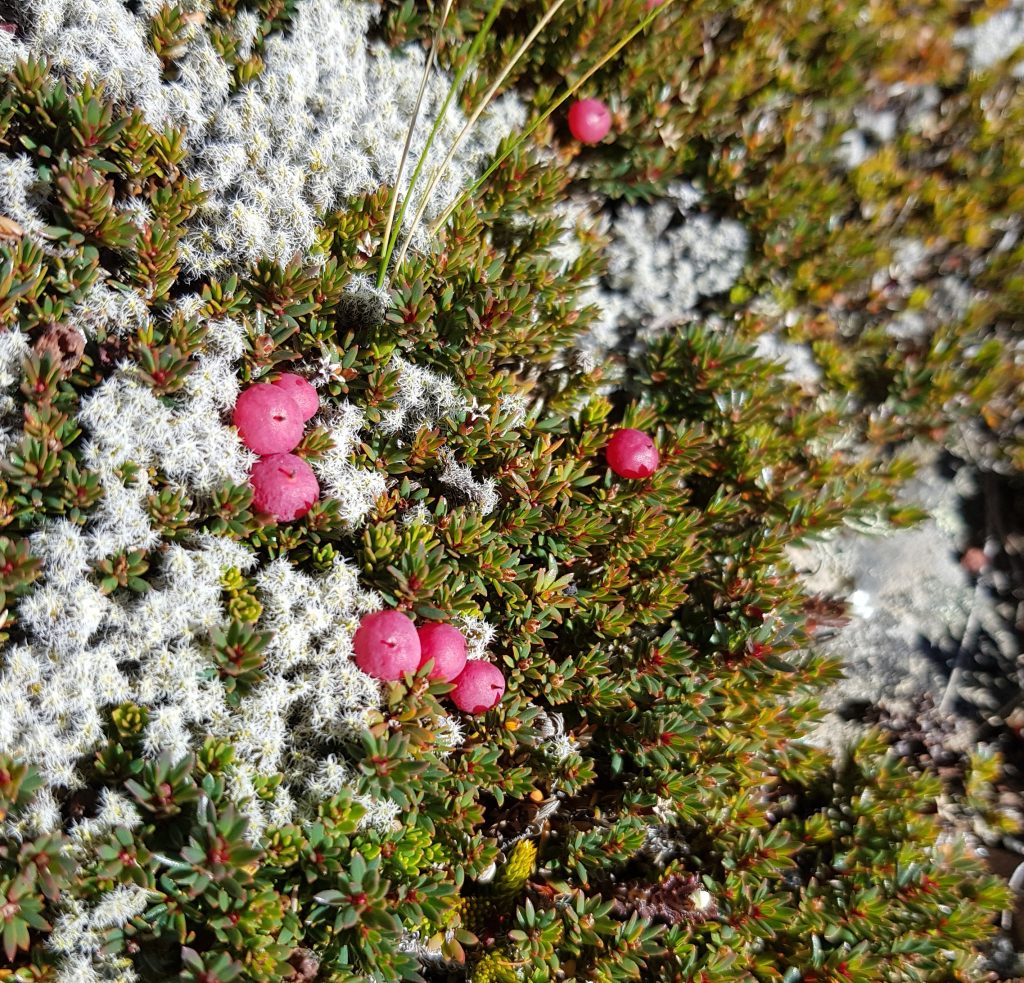 Apparently this is Pentachondra pumila, which should be edible. Guess I'm lucky it was only unpalatable, it could have been poisonous like the tutu!
This meant that I had no choice but to pick my way carefully down the mountain and all the way back to camp before quenching my thirst. Despite this supposedly being Canterbury's most popular mountain, we only met one other person on the way – who had climbed all the way from Hanmer-level.
The question remains – Mount Cargill or Mount Isobel, which the better climb? In height, Isobel easily takes the prize. For interesting flora, they are tied. But for view, what vista could ever surpass Mount Cargill's outlook over Otago Harbour and the Peninsula?
I'll leave the final judgement up to you.
References: