The Mission
The purpose of this blog is to create a catalogue of intriguing places in Dunedin and beyond that are significant for their historic, scenic, or natural value, and a record of my experiences as I visit each one. Along the way I will be variously highlighting history as it relates to place, wildlife and flora, fishing or foraging, or just anything else that takes my fancy. May this serve as a source of inspiration for others to get out and explore what this vast world has to offer, even if its in their own back yard.
The Cast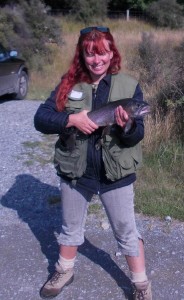 Amanda: Hi, I'm the creator and administrator of this blog! I'm an IT pro by day and enthusiastic adventurer in my downtime. I'm a nerd who can't resist investigating anything that looks historic. And if there's nothing historic around you'll find me trying out assorted foraged foods or fishing for the big one (usually unsuccessfully!).
Since embarking on this project, I've found a new passion and sense of connection with my homeland. I've learned so many things – I have a new s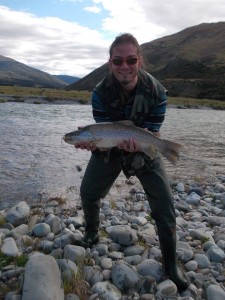 ense of understanding for the how and the why of the region I call home. I've also met many wonderful people who are working hard to preserve and share our beautiful places and the history of our fair city.
Cesco: Cancer-curing super-scientist by day and rock star by night, my ex-boyfriend Cesco is occasionally referenced in my older posts. Buon viaggio to your next adventure, Cesco!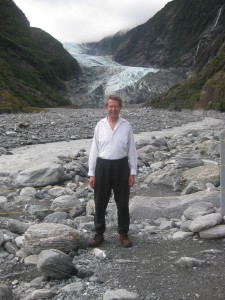 Dad: Entomologist extraordinaire, my dad has discovered 22 new species of beetle and even had a genus named after him. You can usually find him head-down bum-up turning over every rock and log in the landscape to see what's under it (a habit I have inherited). Now retired, he spends his days walking and rifling through the wilderness, or alternatively spreading his latest six-legged finds out over the kitchen table for inspection and processing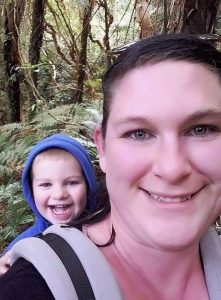 KL: Friend of seventeen years and counting, KL is keeps busy raising three children, two cats and a mischievous husky. Somehow in addition to all this she has managed to embark on a journey of health and fitness which she documents on her Facebook page, KL's Self Discovery: A Journey to a Life of Health, Wellness and Self Love. Add in some study on top of the regular runs and adventures and we've got a true superwoman!
Published Elsewhere
Kerin Forks Hut, Mt Aspiring National Park, New Zealand Wilderness Mag, 23 March 2017
New Zealand's Last Act of Heroism in WWI, New Zealand Genealogist, June 2017, Vol 48 No 365
Exploring Nenthorn, New Zealand's 'invisible town', Stuff, August 3 2017
Ready for the invasion that never came: Harington Point gun emplacements, Stuff, August 18 2017
In Search Of Suffolk Nunns, New Zealand Genealogist, April 2019, Vol 50, No 376