Our options for Peninsula exploration have become limited now that lambing season is in swing.  We finally decided that a trip down Sandymount to Sandfly Bay was in order, after figuring out that we could get around the road closure on Highcliff Rd by taking Portobello Rd, turning right at Allan's Beach Rd, then on to Hoopers Inlet Rd, and finally hang a left upon reaching Sandymount Rd. While it was a roundabout route, it did have the advantage of offering many bird-sighting opportunities, including the rare sight of two kingfishers.
In the end, we made it to the Sandymount car park. Access to Lovers Leap and the Chasm was closed, but the track down to Sandfly Bay was thankfully still open.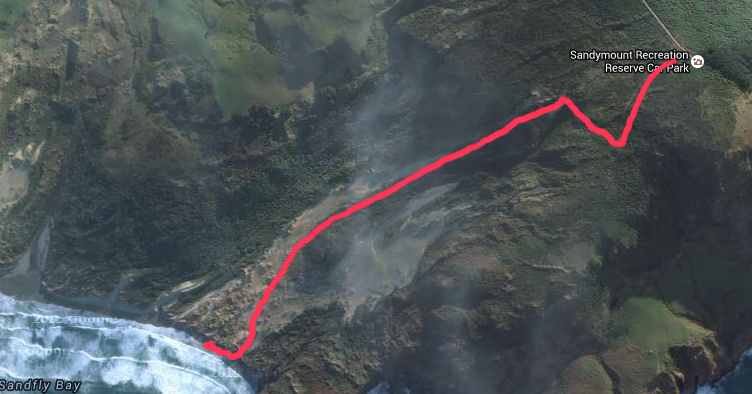 The day was gorgeous with only a gentle wind, despite several very slanty trees suggesting that this is not necessarily the usual state of affairs. I couldn't resist taking a panorama of the view which included Harbour Cone, Mount Charles and Allan's Beach.

We headed off between walls of flowering gorse and soon came to the top of the dune, from which we had a clear view of Sandfly Bay and all the way to the hill we climbed on our ill-fated attempt to reach Boulder Beach. The waves were crashing spectacularly on to Seal Point which sits between Sandfly Bay and Boulder Beach.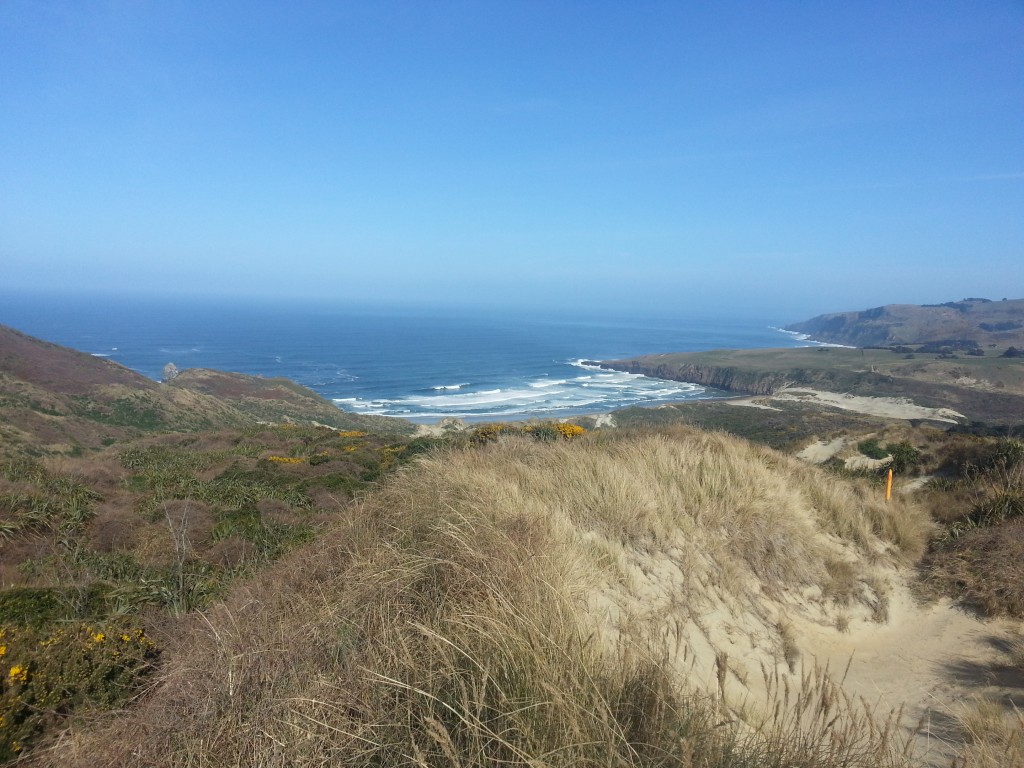 We continued down the steep sandy slope, which was criss-crossed with the footprints of birds, insects, rabbits, and mysterious creatures with paws. We were even treated to a couple of red admiral butterflies.
It didn't take long to reach the beach. What we hadn't anticipated was having our path blocked by a gang of hooligans who were busy loitering, bellowing and fighting.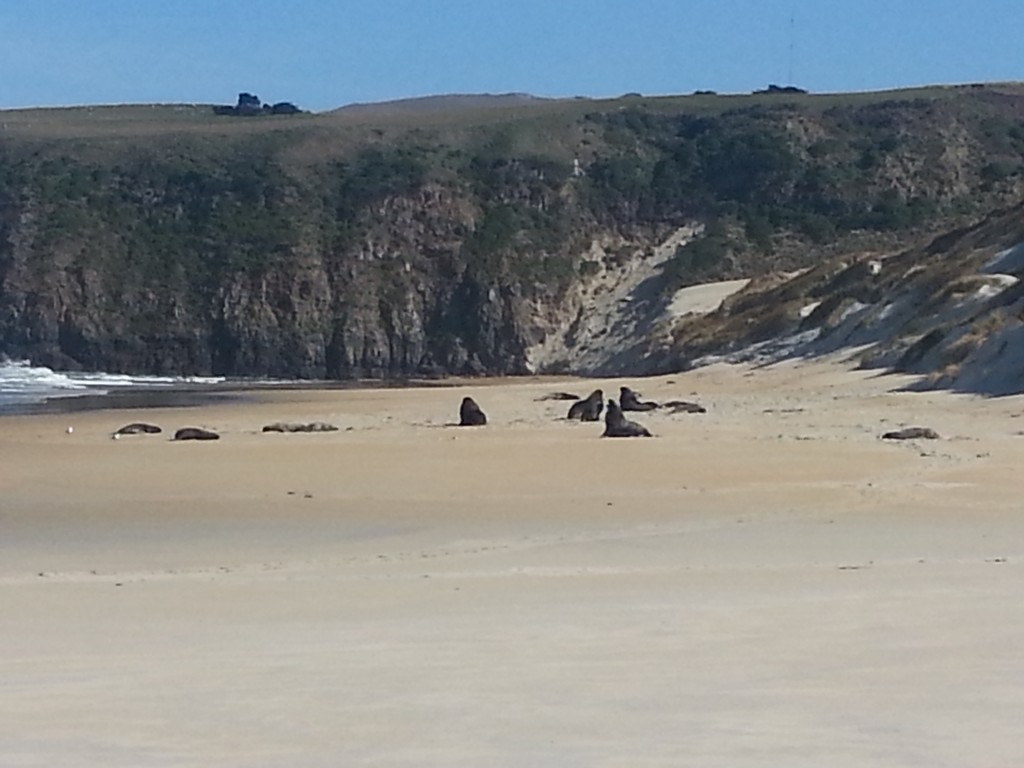 We rested and pottered around our end of the beach for a while and then steeled ourselves for the return climb. It started off fairly easy, but soon became steep and slippery. Still, with lots of determination (and plenty of rests) we finally made it to the top.
I'm still nursing my aching calf muscles though…