When last we left my Waitangi Day adventure, I had just finished my tour of the little cemetery perched atop a small hill next to the site of Otago's first Christian service. We had met people both Maori and pakeha who had been present at the tipping point of New Zealand history, as Maori sovereignty gave way to European colonisation.
Now it was time to head back down to the shore and resume our original mission: to explore the headland of Huriawa which had been returned to Ngai Tahu in the 1998 Settlement.
We passed a small fishing dock on the spot where the whaling station once stood, a den of immoralities that Reverend James Watkin despised. At the entrance to the headland walkway we found a plaque and sign lauding Plunket founder Sir Frederic Truby King. "Doctor, visionary, child health reformer!" The plaque proudly proclaimed. I guess they must have run out of space, because they forgot "Sexist, eugenicist!"
The peninsula itself was clothed in a mix of grasses, toitoi and cabbage trees.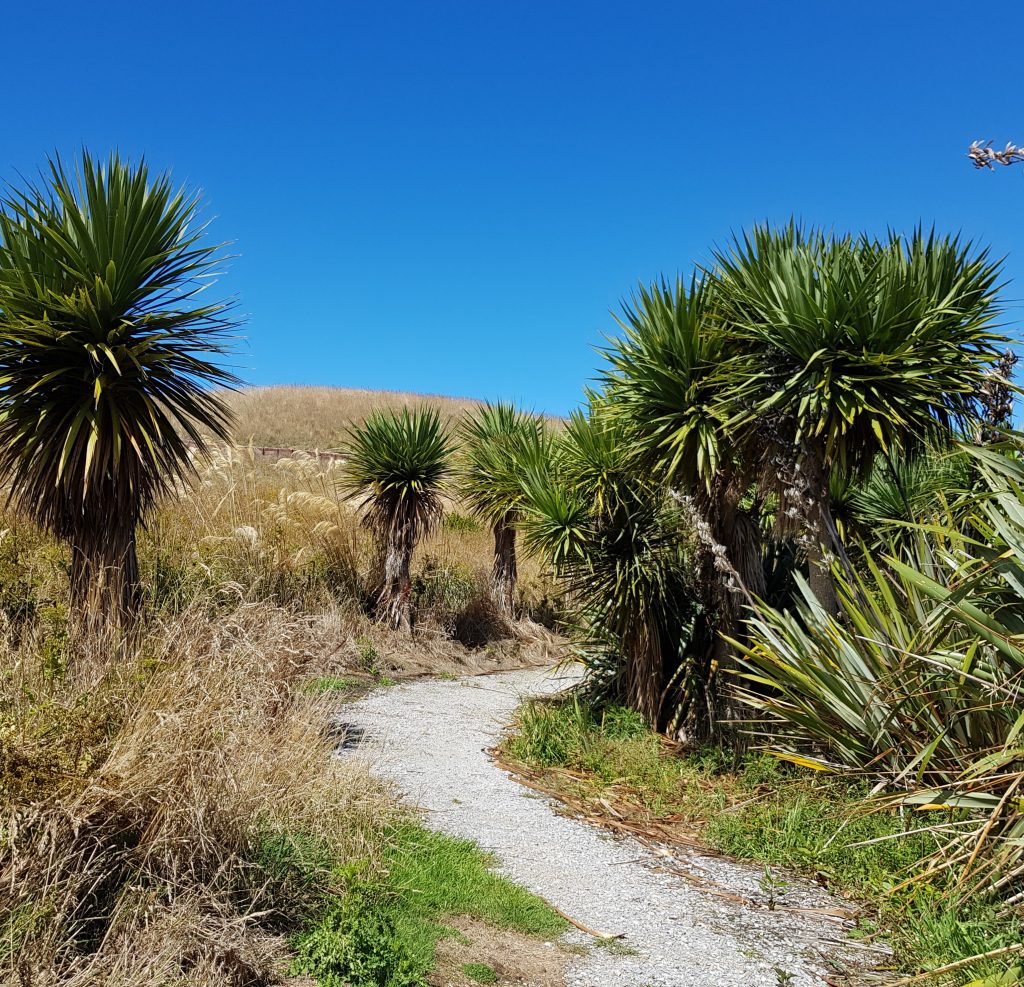 As I mentioned in my last post, my true mission here was to explore Te Pa a Te Wera, site of an ancient siege that was precursor to another attack that I have already described, the massacre at Mapoutahi.
Ironically, the 18th-century feud between cousins Taoka and Te Wera began with a peace conference. Taoka neglected to pay a visit to Te Wera, who had arranged for the meeting, on his journey home. Te Wera's measured and proportionate response to this snub was to slay Taoka's son on the Waitaki, before retreating to this peninsula in anticipation of attack.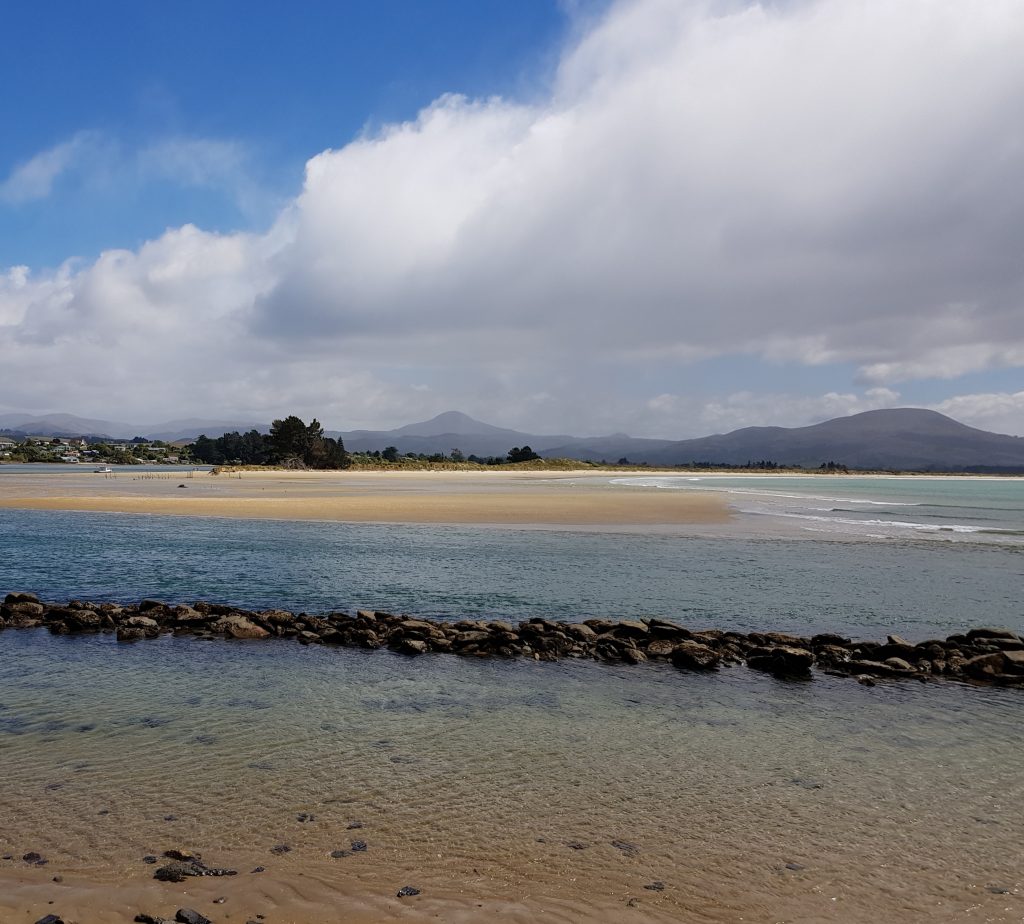 Taoka was close behind and set up camp on the sand spit to the north. Te Wera had prepared by laying up a large supply of food and denuding the surrounding land of vegetable food. His people were also able to launch their waka from a sheltered bay on the peninsula, meaning that fresh fish were available in abundance.
Normally, water might be an issue on a rocky isthmus like this. However the defenders were fortunate to have access to a spring, which is still known as Te Puna Wai a Te Wera (Te Wera's Well).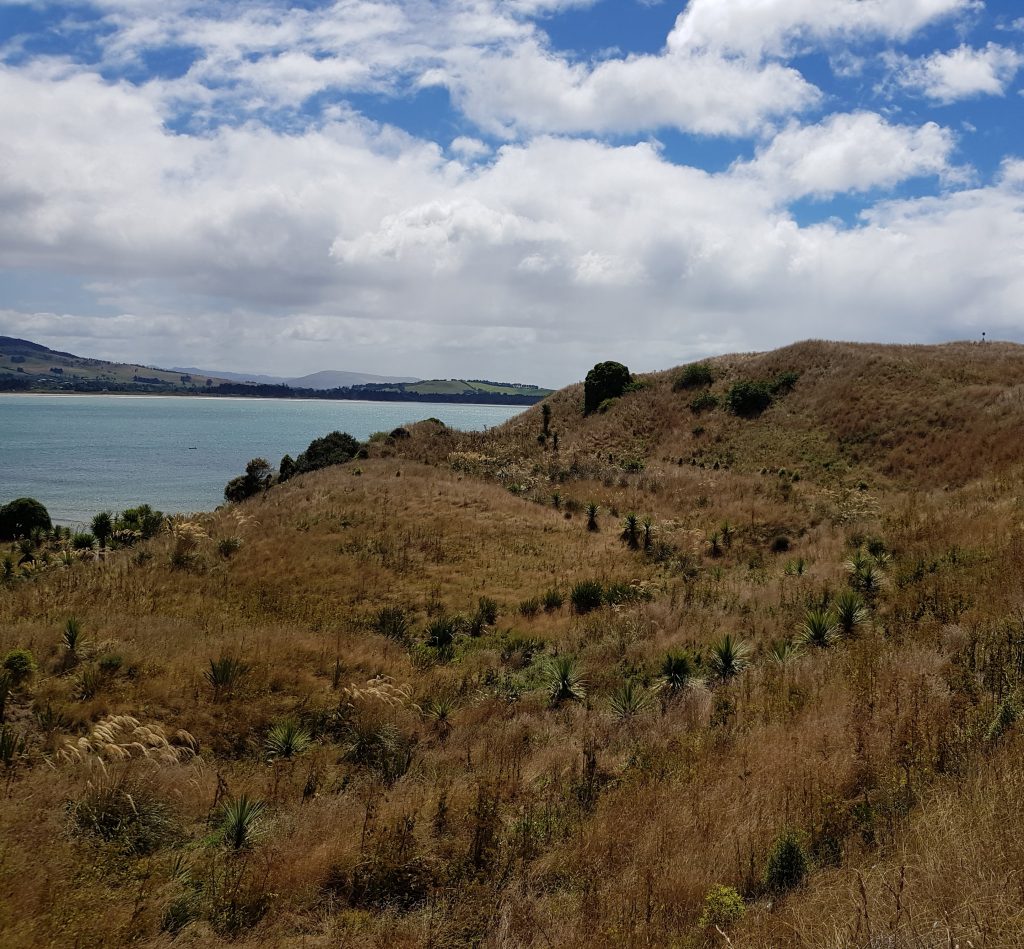 As was customary, taunts were hurled back and forth between the attackers and the defenders. Taoka's army declared that they would starve the people of Huriawa from their refuge, and Te Wera replied: "Not like that, we will never die of hunger! Nor will we be conquered by your forces gathered outside the gate, you will never succeed! It is only by the power of thirst that we may be overcome!"
Despite agressively flaunting his one weakness, Te Wera was successful, and six months after the siege began, the hungry invaders returned home. Te Wera quietly slipped away to Stewart Island, and Taoka instead unleashed his vengeance on the people of Mapoutahi.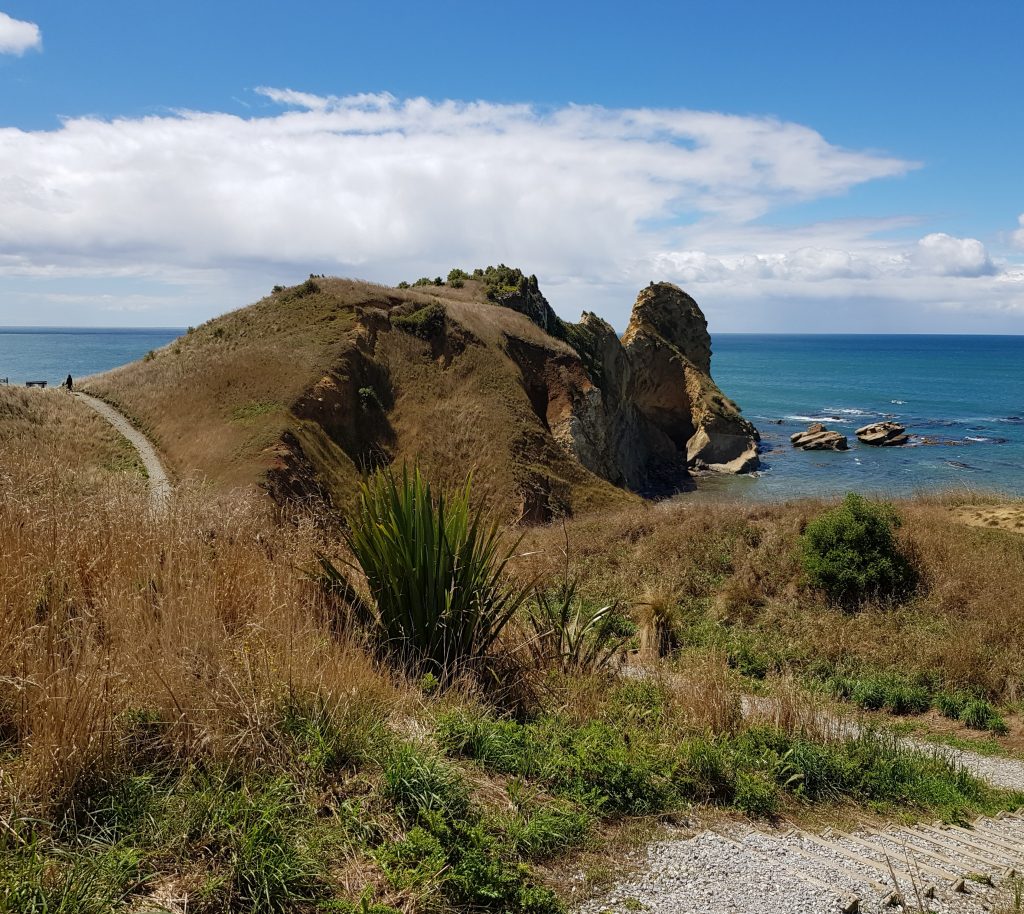 We continued further along the former fortress, passing the carved entrance gate (we appeared to have entered from the exit). The path took us along a dramatic cliff top and past two blow holes, known as Nga Pehu. According to Ngāi Tahu tradition, these were formed when two lovers eloped, but then had a change of heart and returned to their families to beg forgiveness. Their unyielding parents instead hurled them from the hills of Puketeraki and these pehu mark where they fell.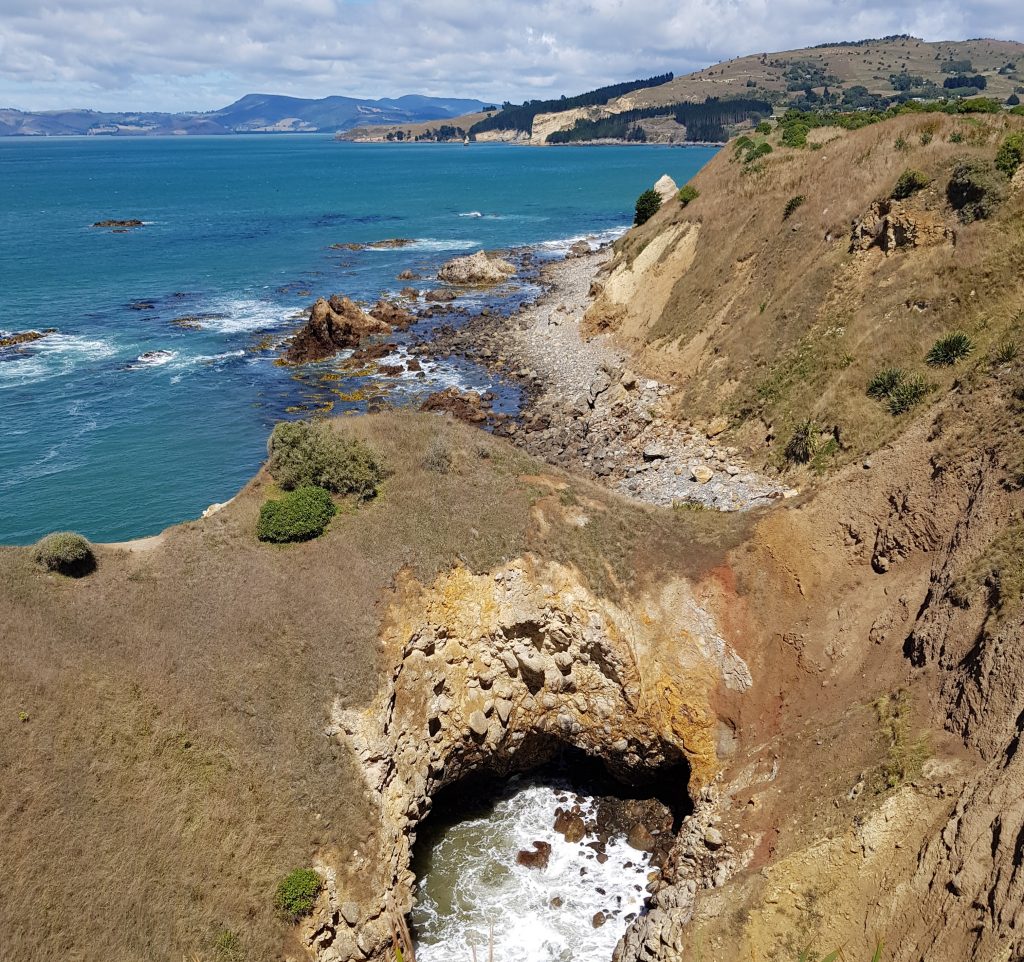 The pehu also feature in the siege of Huriawa, as one night two young men from Taoka's force infiltrated the fortress by climbing up through these holes. Once inside they stole the wooden god-figure of Kahukura from its customary place and returned to their encampment.
Come daybreak Te Wera's people discovered their sacred guardian had disappeared. The enemy mocked them from across the river, flaunting the stolen treasure. But the story claims that Te Wera's tohunga chanted a karakia which caused the god to fly back across the river to its usual home. Thus it was demonstrated that the gods were on Te Wera's side here and that Taoka could not hope to succeed in his siege of this place. He gave up soon after.
Beyond the pehu is the bay called Te Awa Mokihi, from which Te Wera launched the waka that sustained his people during their trial.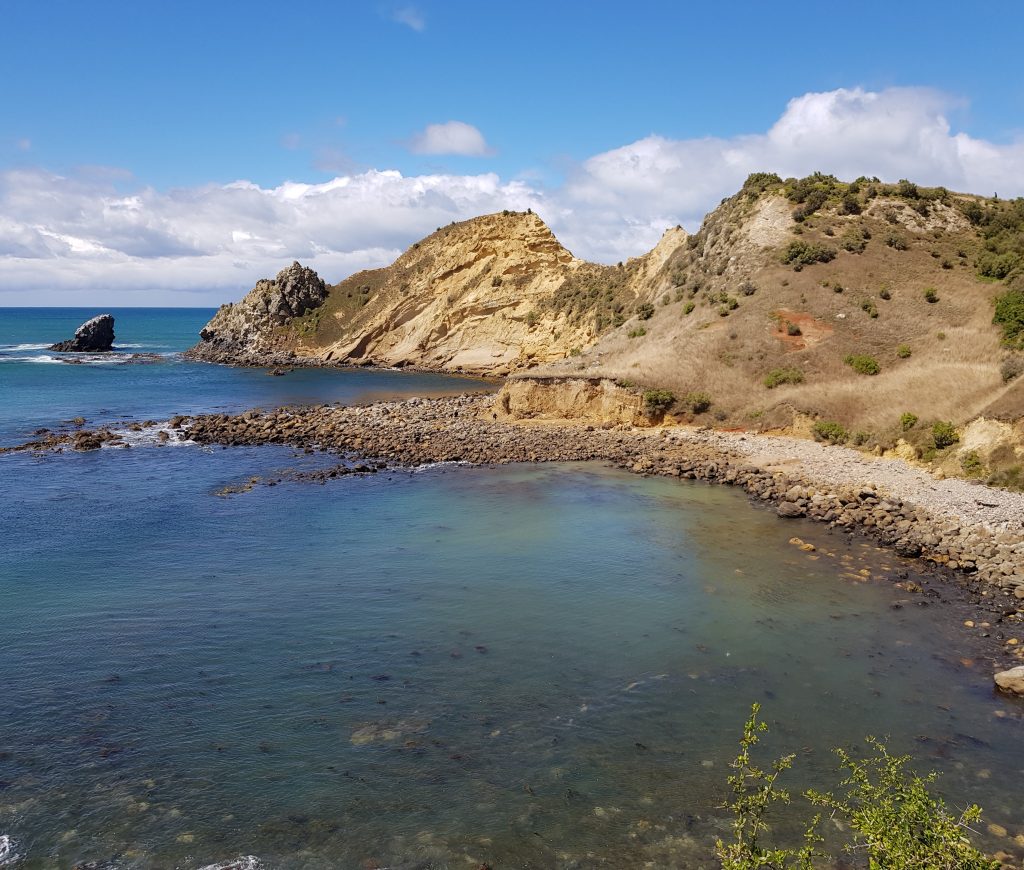 As mentioned in my earlier post, this peninsula was returned to Ngāi Tahu under the 1998 treaty settlement and has since become the first place in Otago to be registered as wāhi tapu by the New Zealand Historic Places Trust. The wāhi tapu category covers places that are historically significant or sacred to Māori – places that have often been overlooked in the past due to a Eurocentric focus on buildings and monuments and a strange but persistent assumption that New Zealand history only began with the arrival of Captain Cook.
It is well to remember, especially on a day such as this, that New Zealand's human history began hundreds of years before Cook even thought of setting sail, and that her landscape is rich with stories handed down through many generations.
My parting question for the day is this: While the names John Wickliffe, Philip Laing, Cargill and Larnach come easily to mind for any Dunedinite, why is it that the names Te Wera and Taoka do not?
References: