Looking for another adventure within range of my current home base of Biella, I fixed on an obscure abandoned furnace located in the town of Caldè on the shore of Lake Maggiore. It was supposed to be a 1 hour 45 minute drive, and it seemed like a good excuse to see Italy's lake district.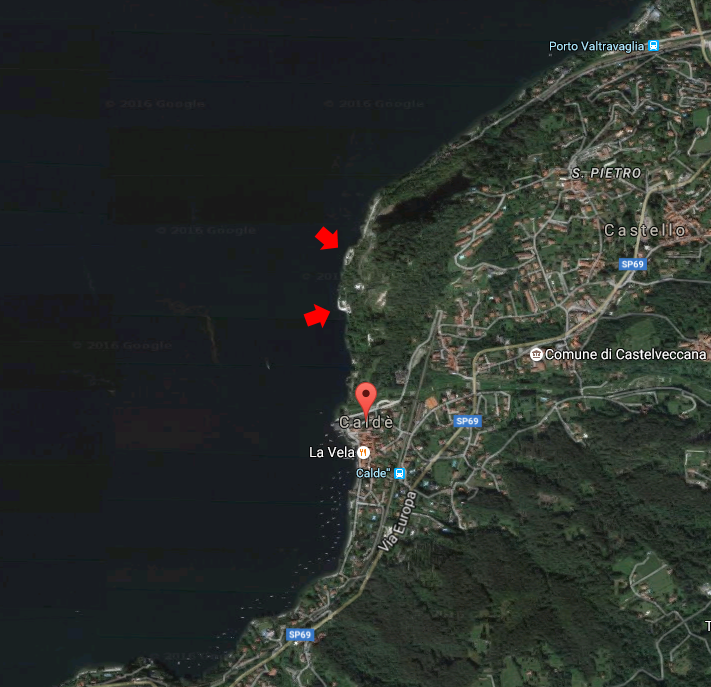 So we programmed the route into our GPS and set out. There was no direct easy route to the lake from Biella, so we had to pay a lot of attention to avoid going off course. Unfortunately at least one of us didn't pay quite enough attention, and we ended up overshooting the lake by 30km. Yes, we somehow managed to miss the second largest lake in Italy. Attempting to find our way back, we got turned around several more times thanks to the maze-like quality of Italian roads and lack of comprehensible signage. Just to illustrate how bizarre the route was, at one point we had to cross a bridge then immediately loop around to pass under it. Italian road planners seem to like incorporating loop-de-loops into their designs.
By this time we were both starving, so we began to look out for a restaurant. Unfortunately we seemed to have stumbled on the only area of Italy where restaurants are not a dime a dozen, and the problem was compounded by it being a Monday, on which many restaurants are closed. Finally we came across a cheap Asian place, and although I certainly had not come to Italy for this type of cuisine, we were too hangry to be picky.
Fortunately it turned out that they had a lunch buffet, for which we could order as many dishes as we liked for only €12. So we filled up on tempura and sushi and set back out much fuller and happier. We were finally on the right path, cruising northwards along the shore of the lake. Tall forested mountains rose up on our other side and after passing through a tunnel we eventually caught sight of a steep dramatic bluff against the lake shore. Our destination, it turned out, was nestled at the base of this bluff.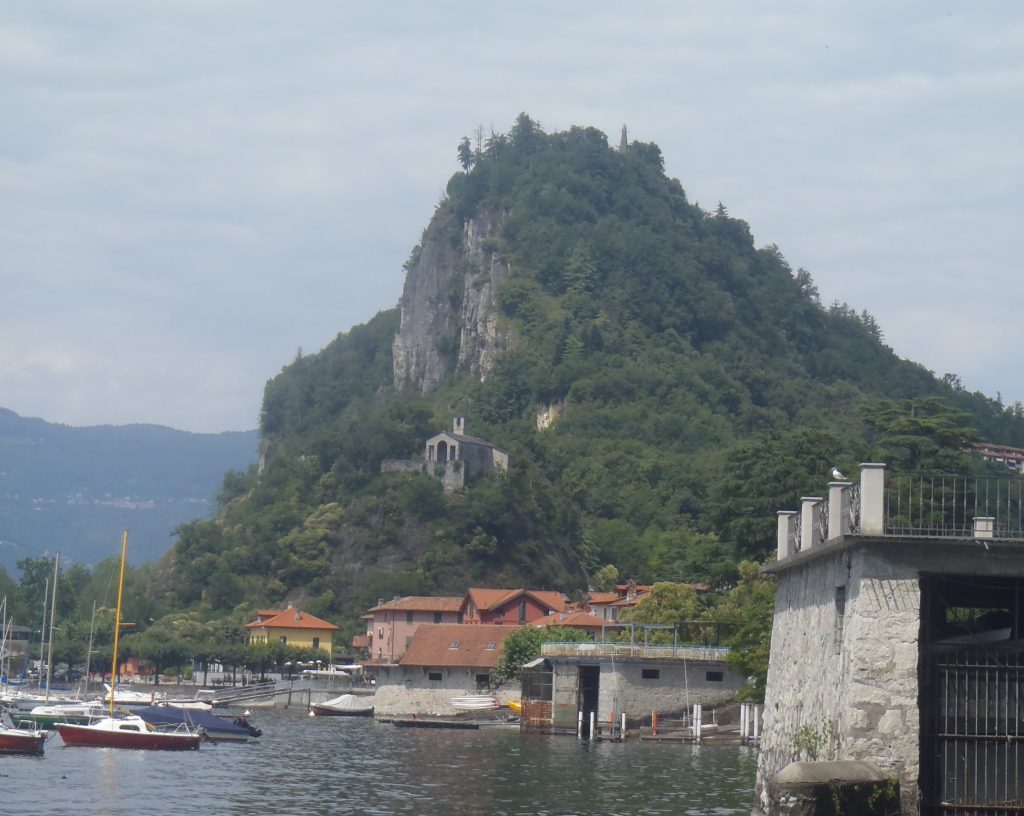 We had arrived, our 1 hour 45 minute drive having stretched out to 3 and a half hours (including the necessary break for lunch). We emerged from the air-conditioned comfort of the car into the afternoon heat, and located the footbridge below the limestone bluff which would lead us along the lake shore and hopefully to our goal.
Apparently there was once a castle, the Rocca di Caldè, on the bluff above. It was destroyed by the Swiss in 1513 although apparently a few vestiges of wall remain. Unfortunately I didn't get a chance to climb the bluff to check for myself -and Cesco says we are never ever doing this drive again, so if I want to come back I'll have to find my own way.
Not far down the lakeside path we caught sight of the looming concrete structure right up against the edge of the lake.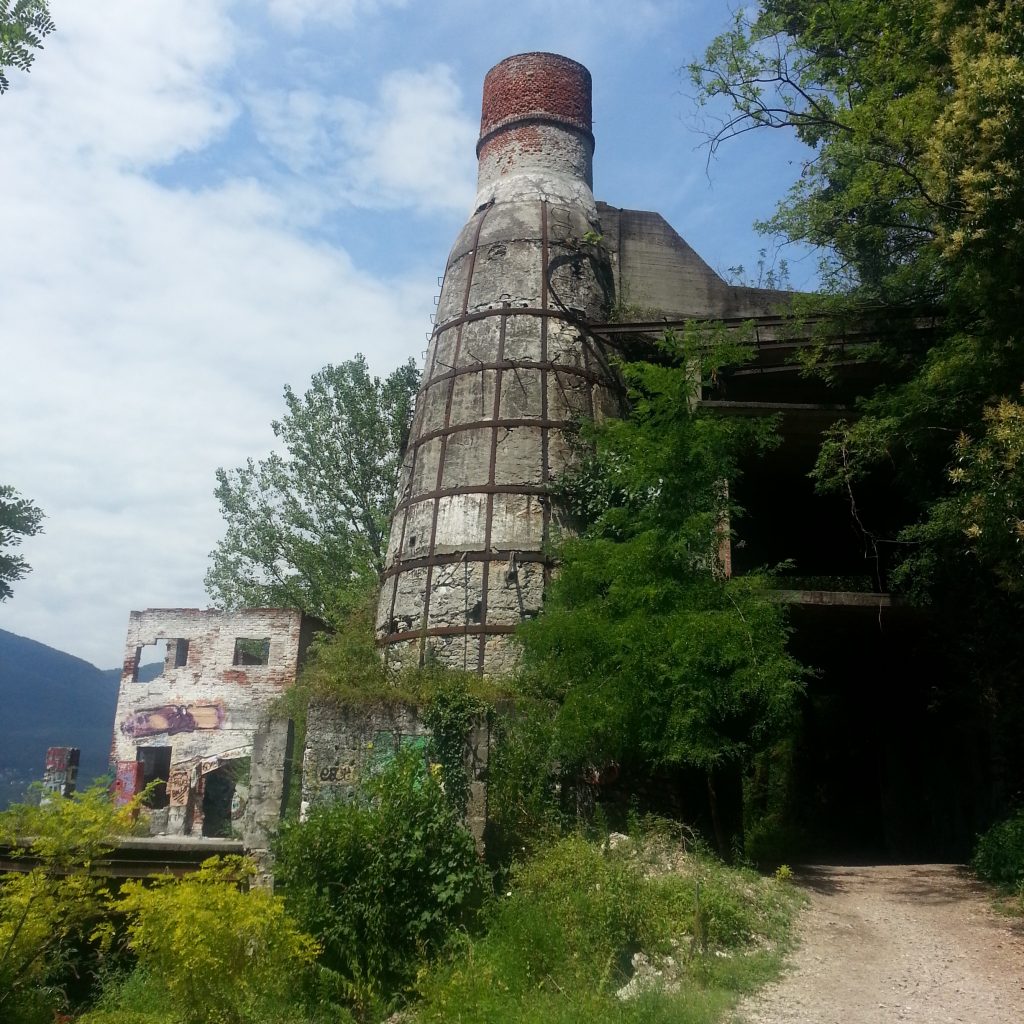 Checking out the building, it was disappointing to find a lot of garbage had been dumped in and around it. A nearby rubbish bin had been filled to overflowing and had several more bags of refuse stacked up around it, perhaps indicating that current sanitation standards need to be improved. The most prominent feature was two stout chimneys rising above the ruin, otherwise it was mostly just bare concrete walls.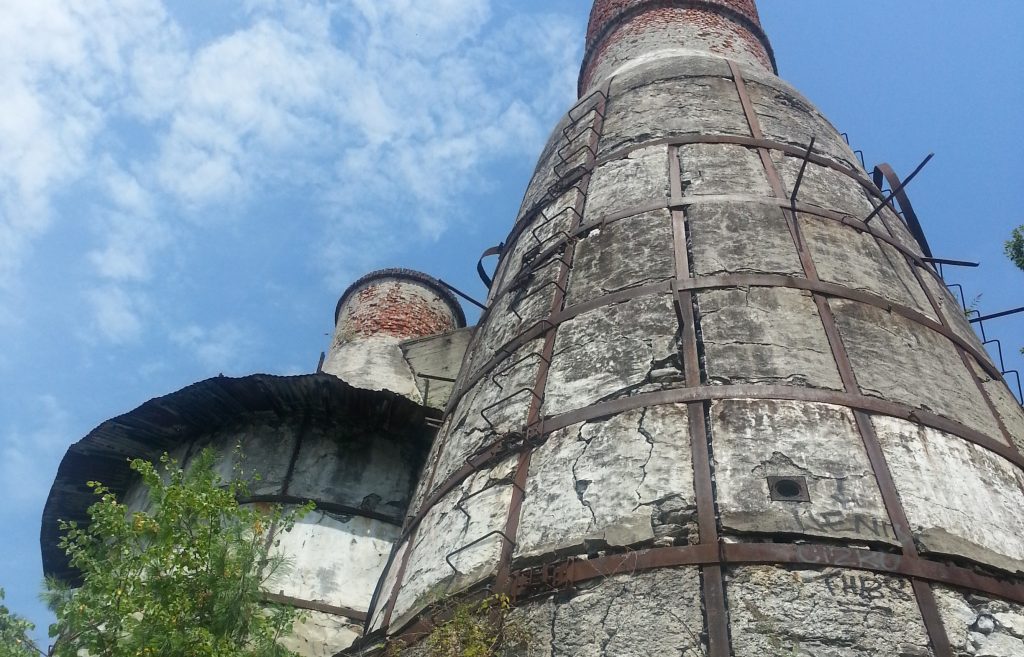 This furnace was part of a lime processing plant that was built in the eighteenth century and closed after the Second World War – so kind of like the lime kilns on the Otago Peninsula. The rendered lime would have been used as fertilizer or in building materials.
The first furnace here was built in the thirteenth century and its ruin is also still visible further along the track.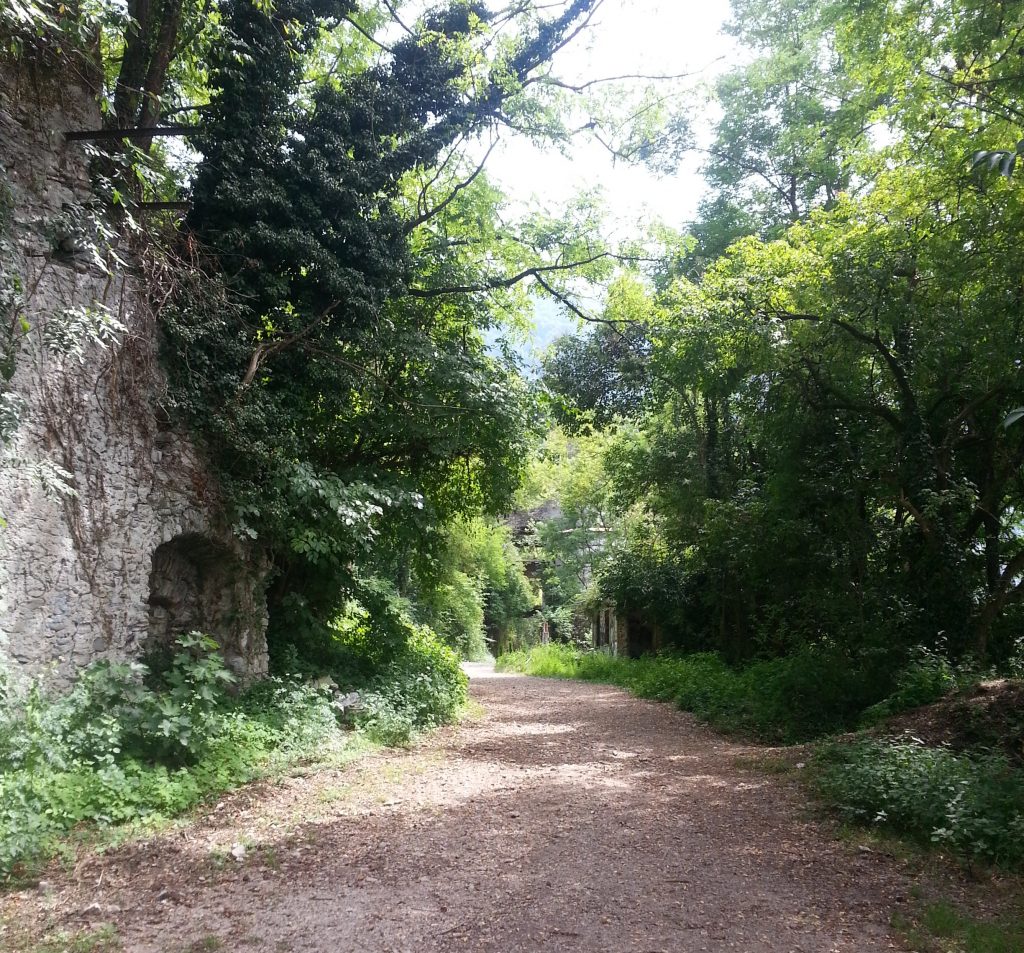 We continued, passing under the imposing cliffs and past holidaymakers relaxing on the little white beaches hidden in the bays along the lake shore. We were both starting to regret not bringing our swimsuits since the water was looking so enticing.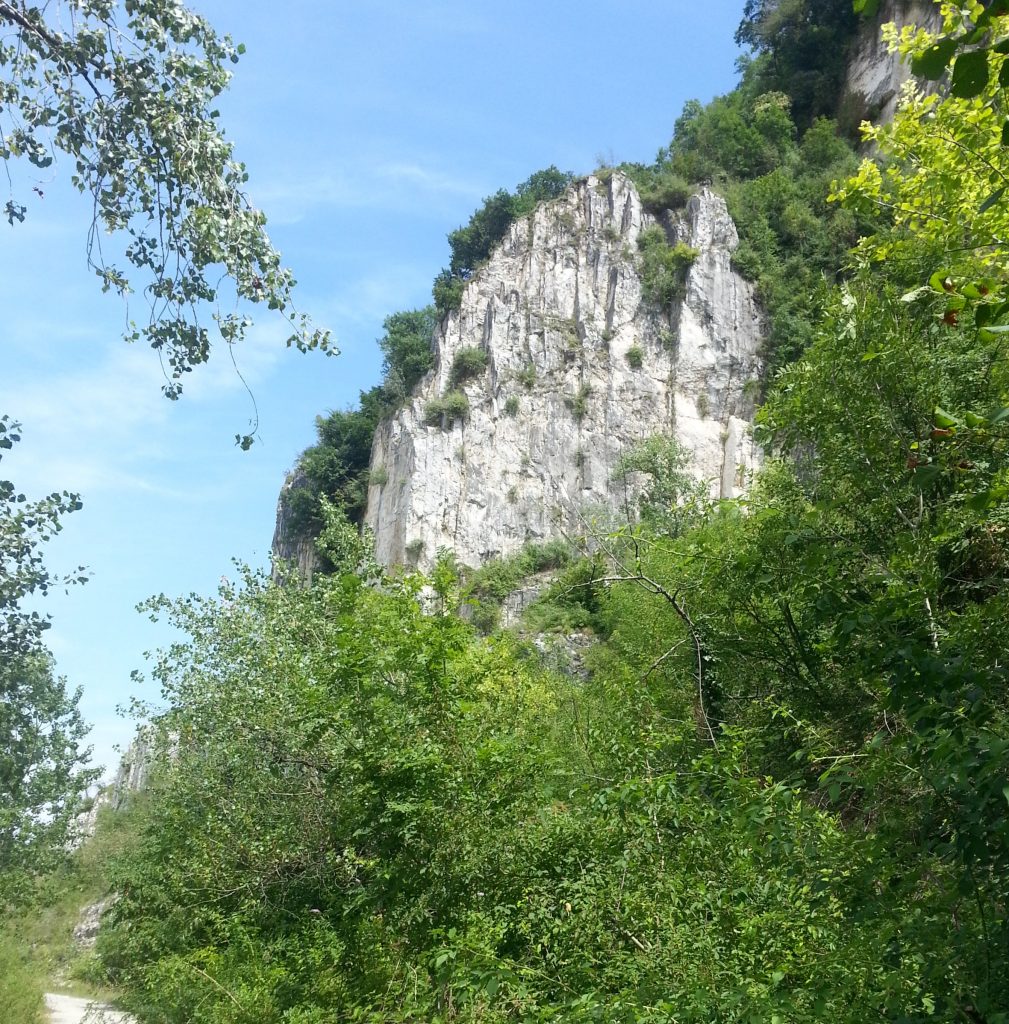 Further along the shore there is another "modern" concrete ruin almost entirely covered in graffiti – some of it artistically pleasing, some not so much.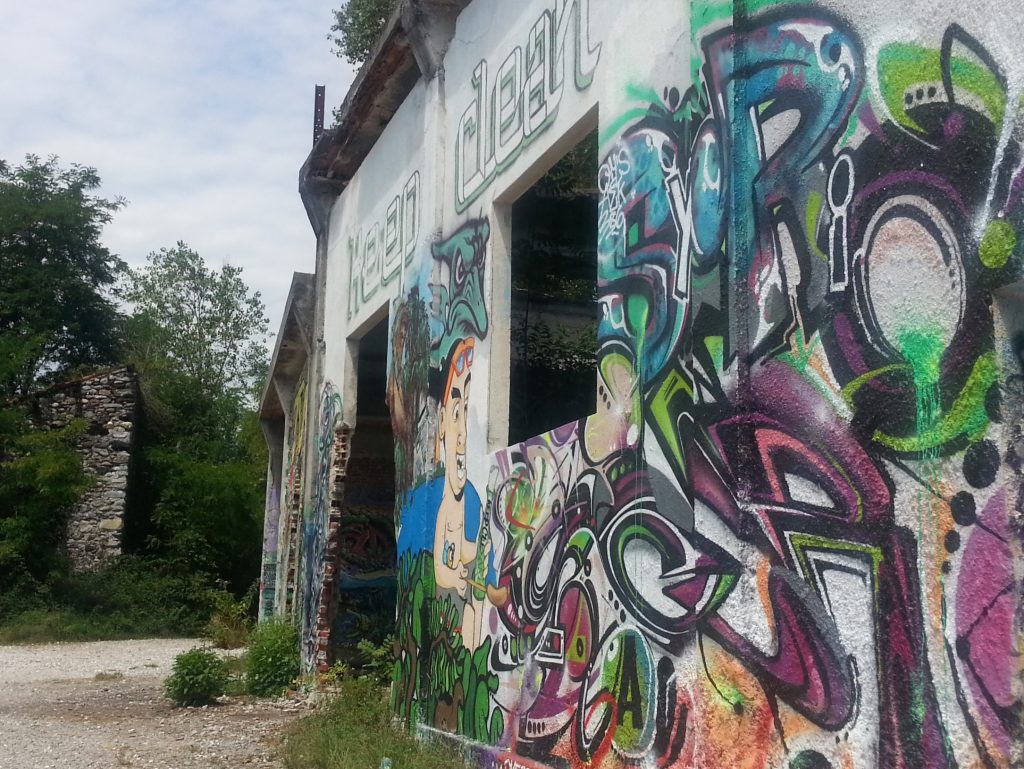 Inside the large building the ground was covered with more garbage and fragments of tile which had fallen from the ceiling above. At one end several gutted cars had been left to the whims of nature and rogue artists.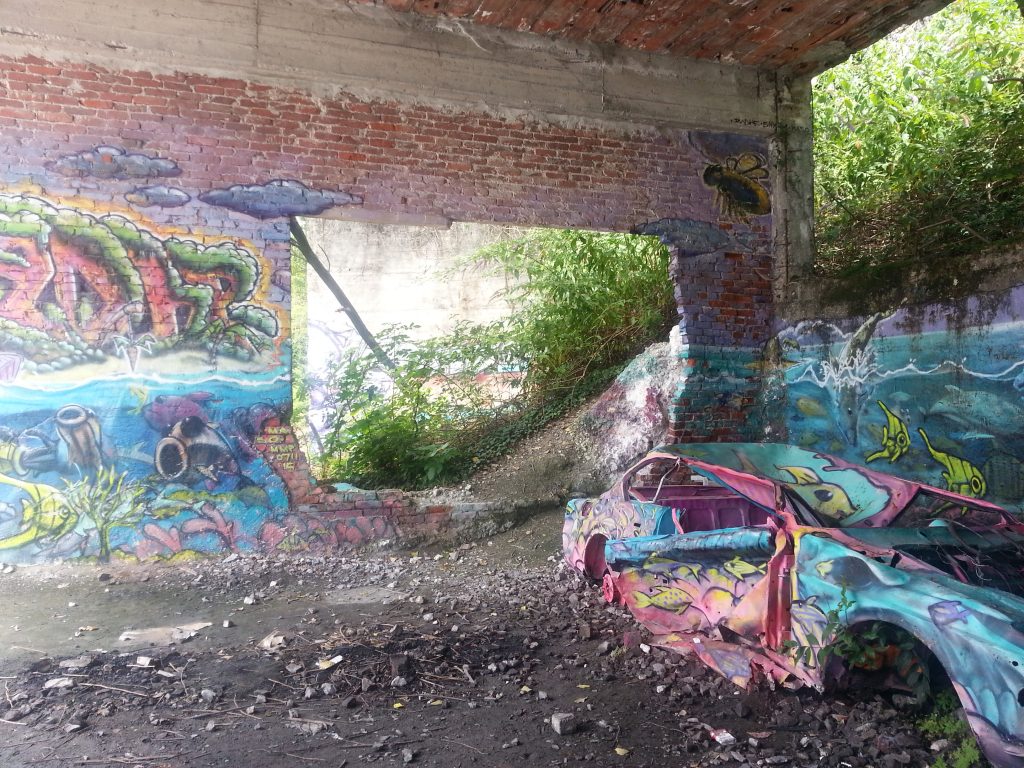 We went a little further but there didn't seem to be much more to see. Cesco got bored and headed back while I chased a butterfly into a patch of stinging nettles. Ouch.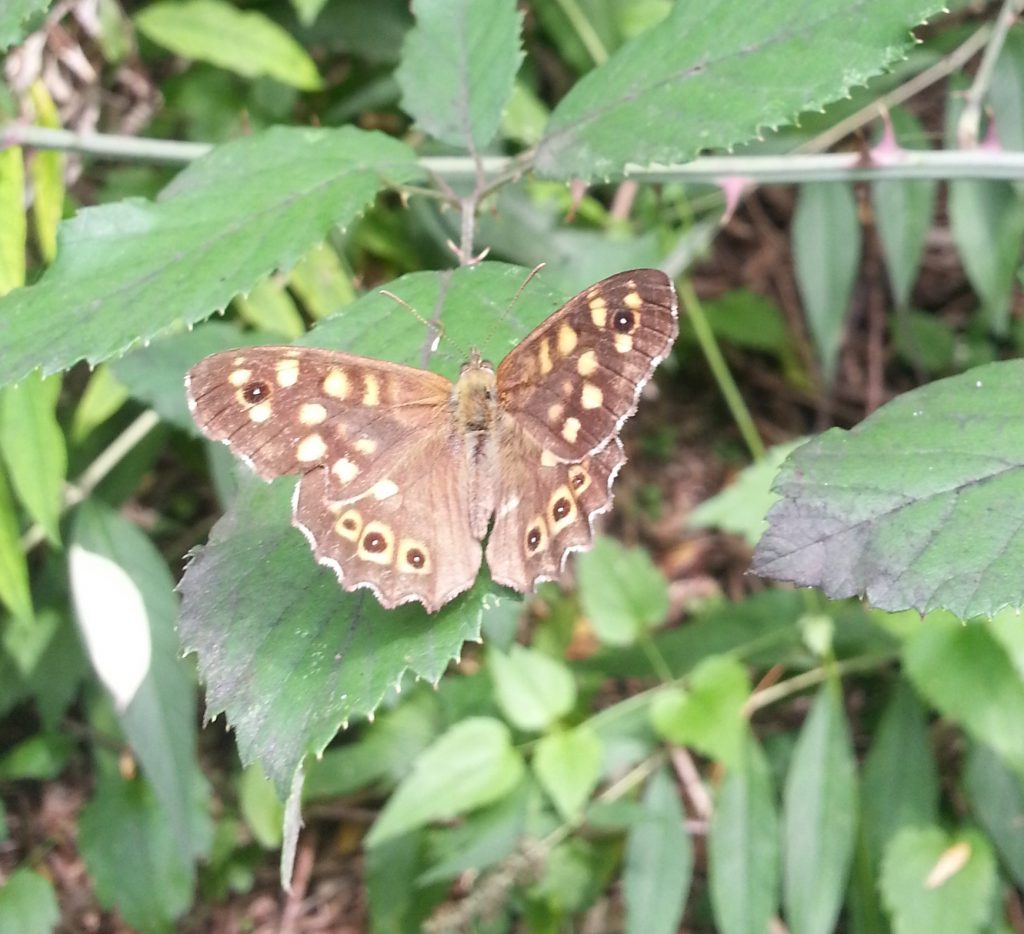 Back past the first furnace, I discovered that a tall gate across the path had been closed and padlocked. I was worried at first, not sure how I was going to get back to Cesco and the car with the cliff blocking my way around on one side and the lake on the other. But then I noticed that the wire fence next to the gate had a huge gaping hole in it, so I slipped through gratefully.
We bought some cold drinks and wandered along the harbour edge, watching boaters and swimmers and sunbathers have a grand time. Then we geared ourselves up for the trying drive home.
Was the picturesque bluff of Caldè and its ruined furnace worth the unexpectedly long drive and stress of getting lost? I enjoyed myself regardless but Cesco thinks I'm crazy. What do you think?
References: