Fishing season is open and it's time for us to take our first weekend fishing trip! But where to go? We didn't have to ponder for long – tales of monster trout in the hydro canals of the Mackenzie District had reached our ears and captured our imagination.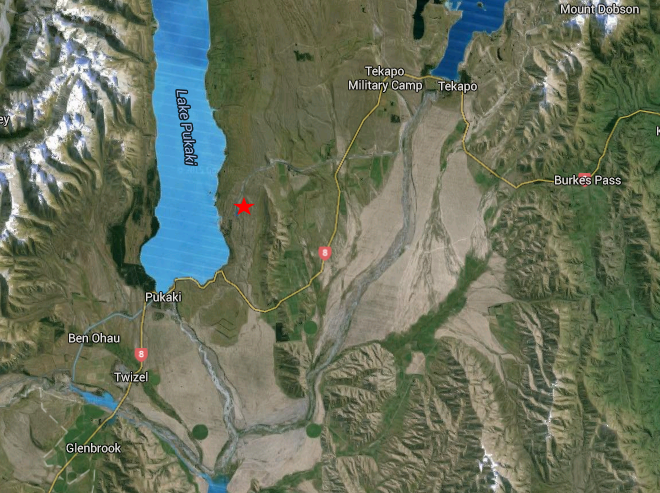 We packed our gear into Nissy the bedmobile and prepared her lovingly for her first big test. Then we turned our backs on Dunedin's famous weather (drizzling miserably) and headed north to catch a monster of our own.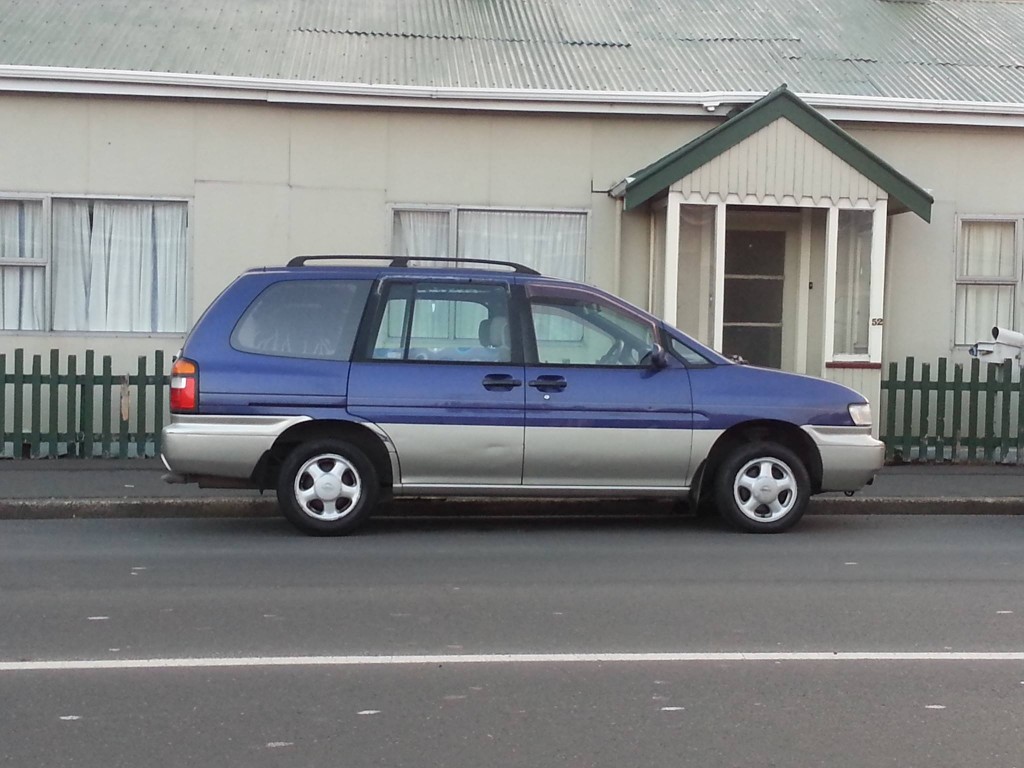 We crossed our fingers for good weather all the way, and luck was with us – clear skies and sun by the time we reached Twizel!
We decided to try the Tekapo-Pukaki canal first, as we'd been there before and had a good time. So we continued past Twizel until the vista of Lake Pukaki unfolded before us, brilliant aquamarine water framed by snow-capped mountains.
We skirted the shore, turned left at Hayman Rd, and then took a right on to Tekapo Canal Rd just as we spied the giant water pipes which bring water down from the canal to Lake Pukaki. A few turns of the road later and we had reached the large stilling pond that marks the Pukaki end of the canal.
We drove onwards along the canal shore, past the many rafts of Mt Cook Alpine Salmon. The salmon farm plays an important role when it comes to growing monster trout – the fish in the canal get fat off the wasted food and escaped young fish.
We found a spot nearby and parked up.

I got stuck straight into is. Third cast, and…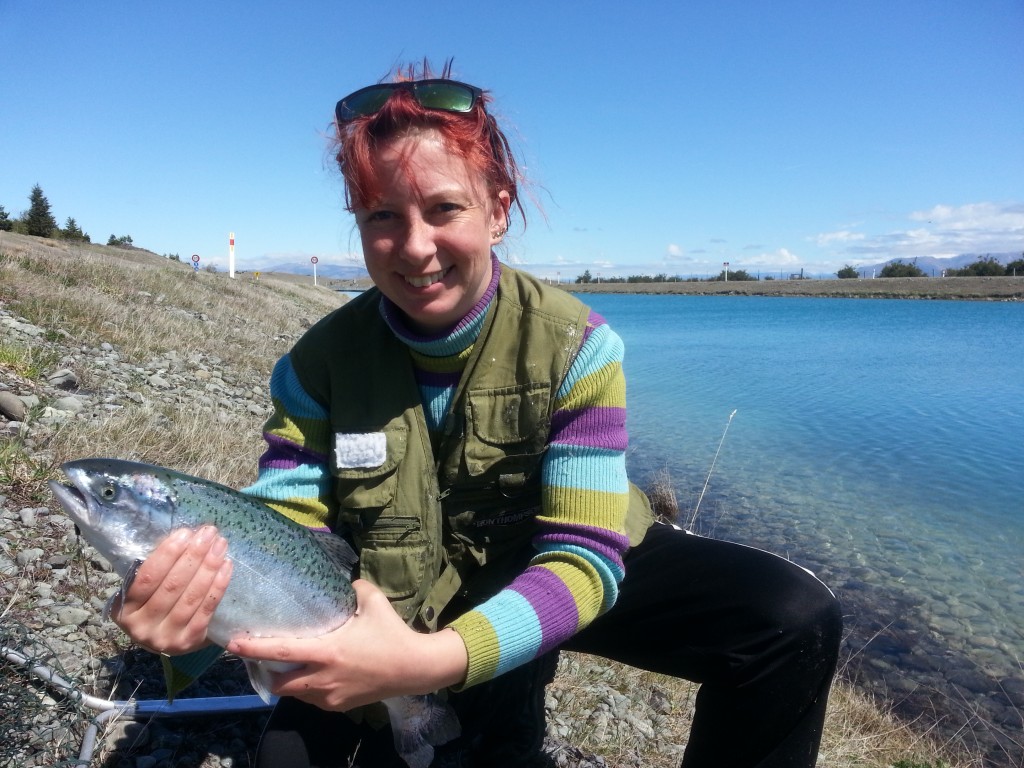 But that was only a tiddler, so in a grand display of hubris, I threw it back. Soon a family of ducks joined us, oblivious to the dangers below.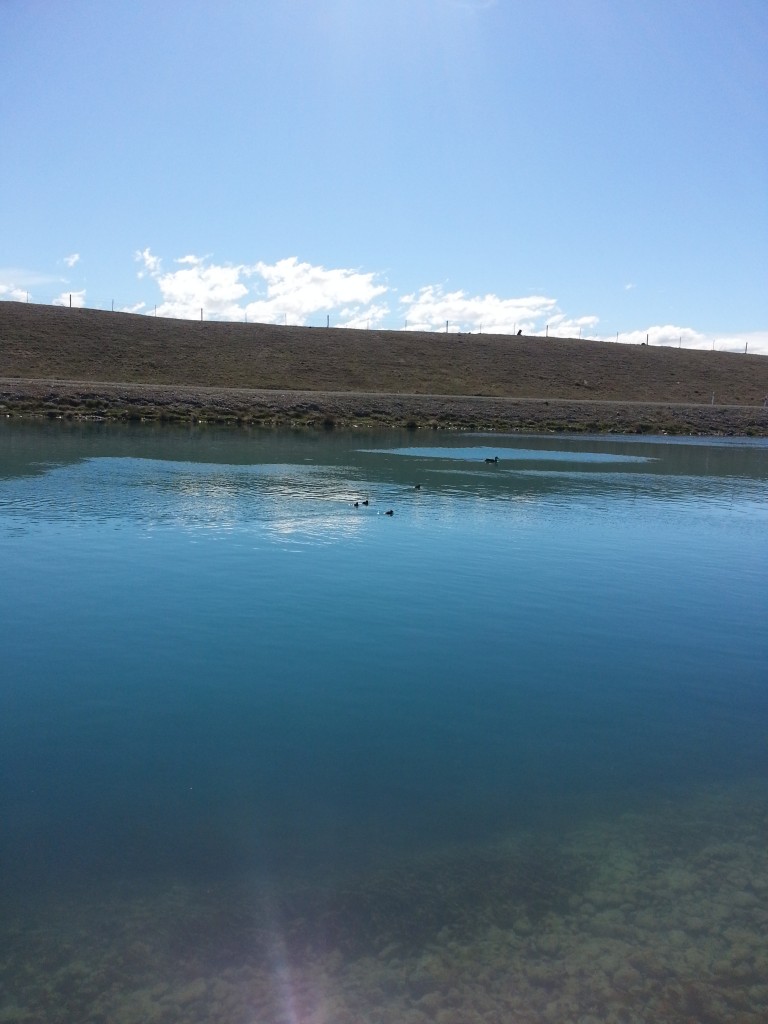 Three hours later, and with only one more small fish, we decided to take a break. We chilled out in the sun until dusk, then had another go. Suddenly I noticed a large dark shape in the water before me. A clump of weed I guess…but since when did weeds have huge gaping mouths?
Quickly I retrieved my line, prepared to cast and…it was gone. The monster had slid back into the murky depths.
We decided to move down to the stilling pond, where the fish were incredibly active, jumping all over the place.

As the sun went down, we landed two more fish, fat trout but only babies by canal standards.
The next day we had intended to make an attempt on the Ohau canal, but the raging wind put a stop to that. So we abandoned our mission and left in search of calmer weather, while the monsters of the canals lived to lurk another day.