Thus far in my brief visit to Suffolk I'd visited the three Fornhams, investigating the stories of my great-great-great grandparents George and Lucy Nunn and then moving on to their son David and his wife Ann. They were married in 1861 in the Fornham St Martin church and their first few children were born in that town. But by the time of the 1871 census they'd moved to the town of Stowmarket to the east. So that was where I headed next, to find out what more I could learn about the lives of my humble ancestors.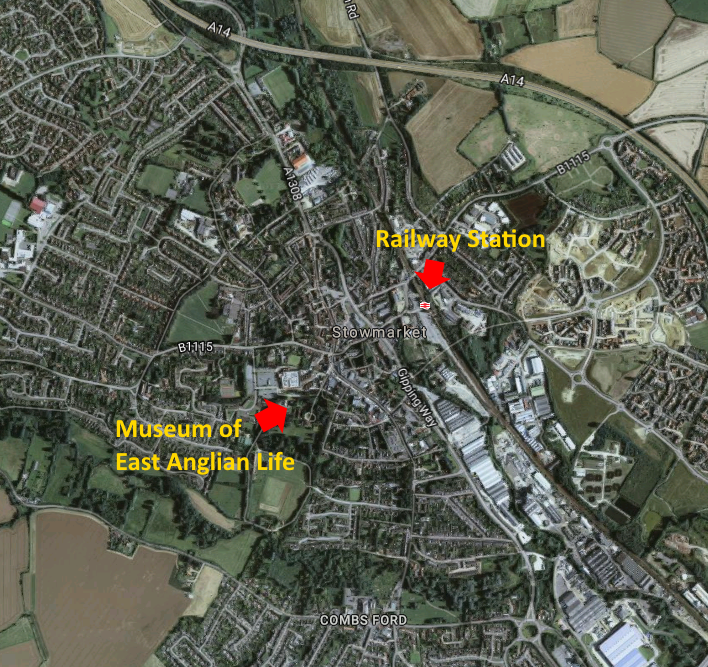 The 1871 census said the family was living at number 5 Pleasant Row, while the 1881 census had them on Regent St. I couldn't find a Pleasant Row on a Stowmarket map so the first place I headed for was Regent St where – what do you know – I found exactly what I was looking for!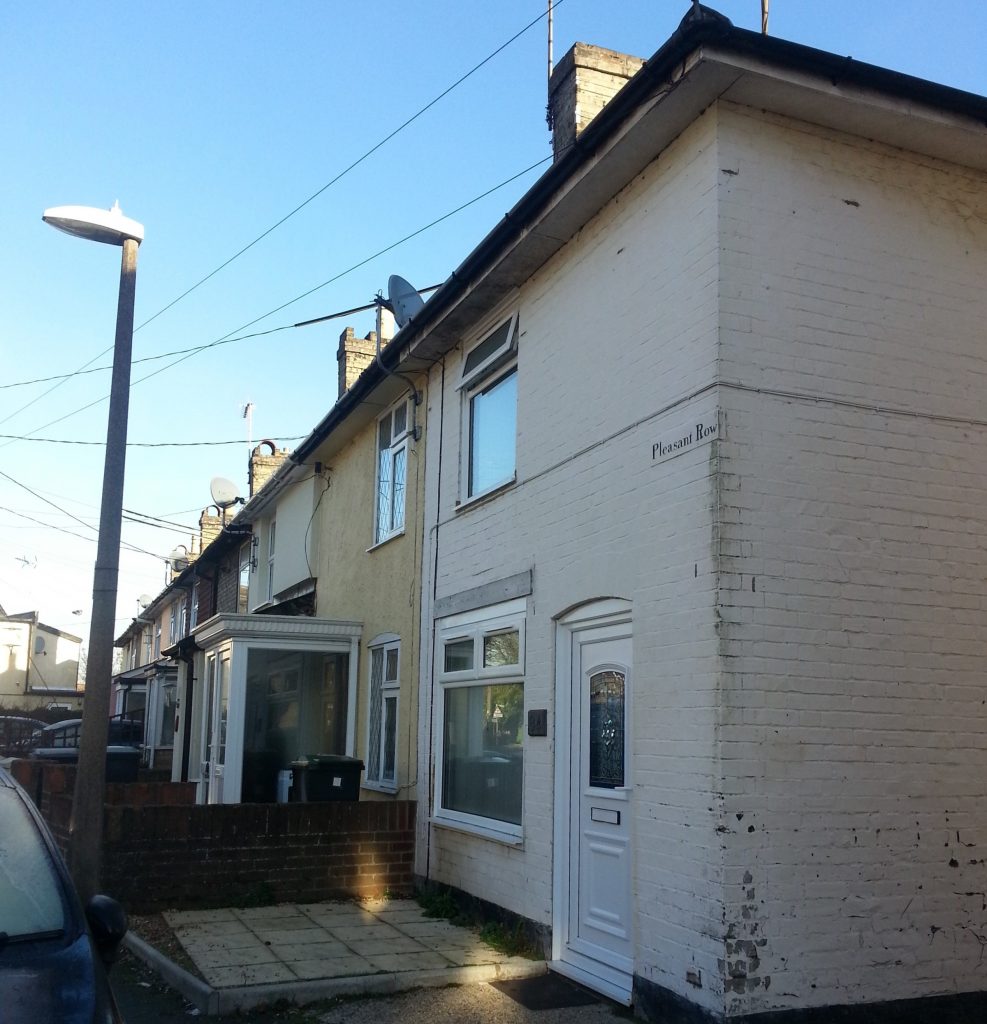 They had certainly been busy between 1861 and 1871, as by this time they had four or five children. It seems they sensibly farmed them out to their grandparents, with their eldest son George (my great-grandfather) in Fornham St Martin with George and Lucy and second son James in Depden with John and Mary Savage at the time of the census. I can imagine the little cottage getting quite rowdy otherwise.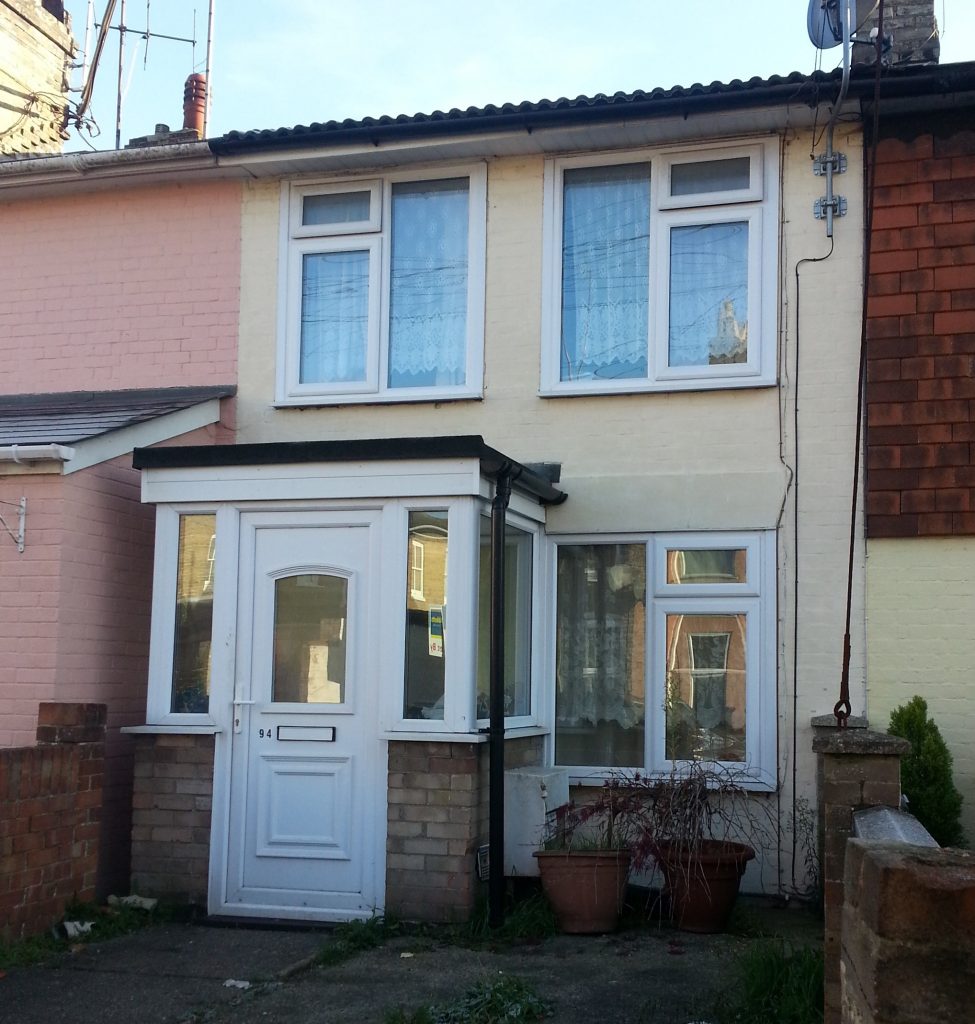 No longer a beer manufacturer as he was in Fornham St Martin, David was now working as a plate layer for the Great Eastern Railway. The Stowmarket Railway Station was built in 1846, so that was my next stop as I presumed it might have been a familiar place for him.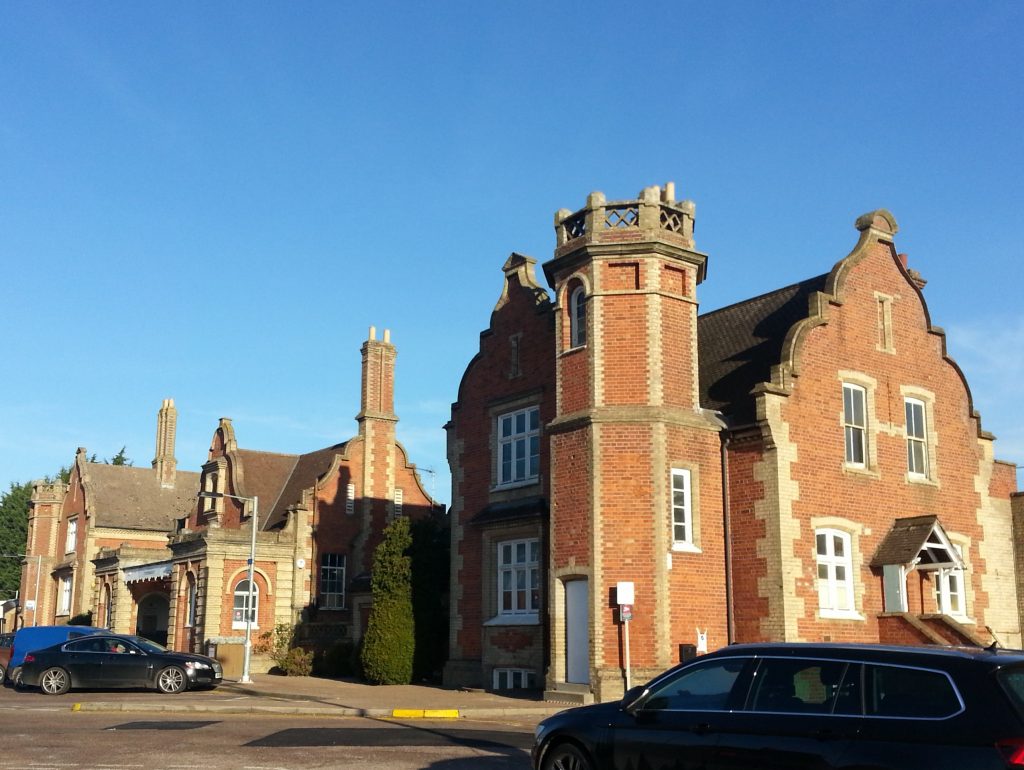 The platelaying life was not easy, consisting of twelve hour workdays six days a week. It was the responsibility of the platelayer to inspect his assigned length of track for any imperfections and correct them before they could become an issue. It was one of the most poorly-paid railway jobs, with not much room for advancement except to gang foreman, which to his credit David had managed to achieve by 1901.
A further complication for David occurred in 1876, when Ann died of scarlet fever – joining the ranks of two immortalised children in Chilham and four others on the other side of the world. It must have been a big challenge trying to care for up to eight children while working six days a week, which may be why in the 1881 his spinster sister Phoebe was with the family at the Regent St Cottage.
David married Ann Crockett in 1883 at the Primitive Methodist Chapel in Bury St Edmunds, which I'd taken a detour to photograph before I'd left for Stowmarket.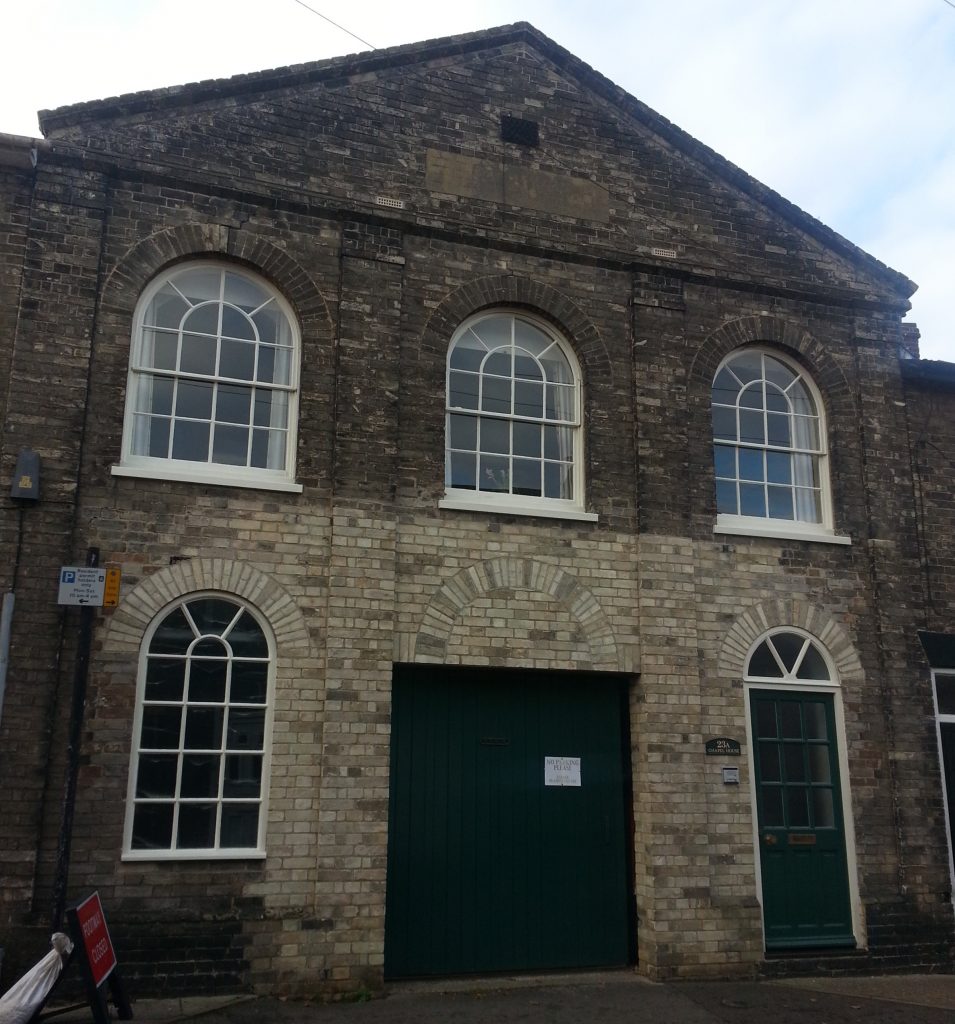 I do wonder what caused them to marry here instead of the more socially accepted parish church. Had David experienced a shift in religion?
David and his second wife Ann did not have any children, and that is another tidbit I have mulled over. Was it a deliberate decision, was Ann infertile, or was the "marriage" more of a practical arrangement than a union of love?
The couple eventually moved to Elmswell, a village about half way between Stowmarket and Bury St Edmunds, and four of their children ended up working in post offices while two of their daughters turned their hands to dressmaking. David died at 78, and my association with this town ends there, as my great-grandfather George relocated to London.
But since I am here, I might as well look around to see what I can learn.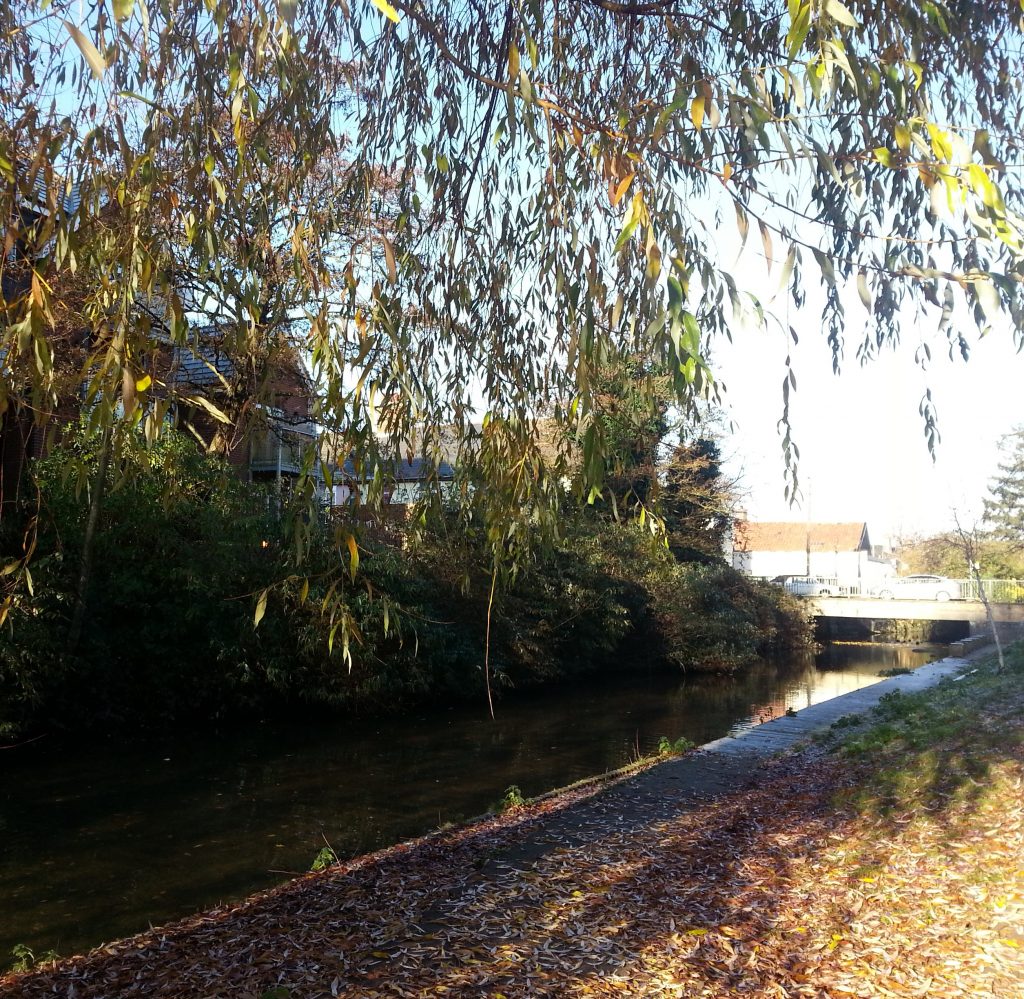 I crossed over the River Gipping, which was made navigable in the 1790s to enable barges to bring goods up to this market town, though that ended in the early 1900s (perhaps with the advent of rail?).
Then I passed by the 14th century church of St Peter and St Mary, though it did not appear to be open on this chilly morning.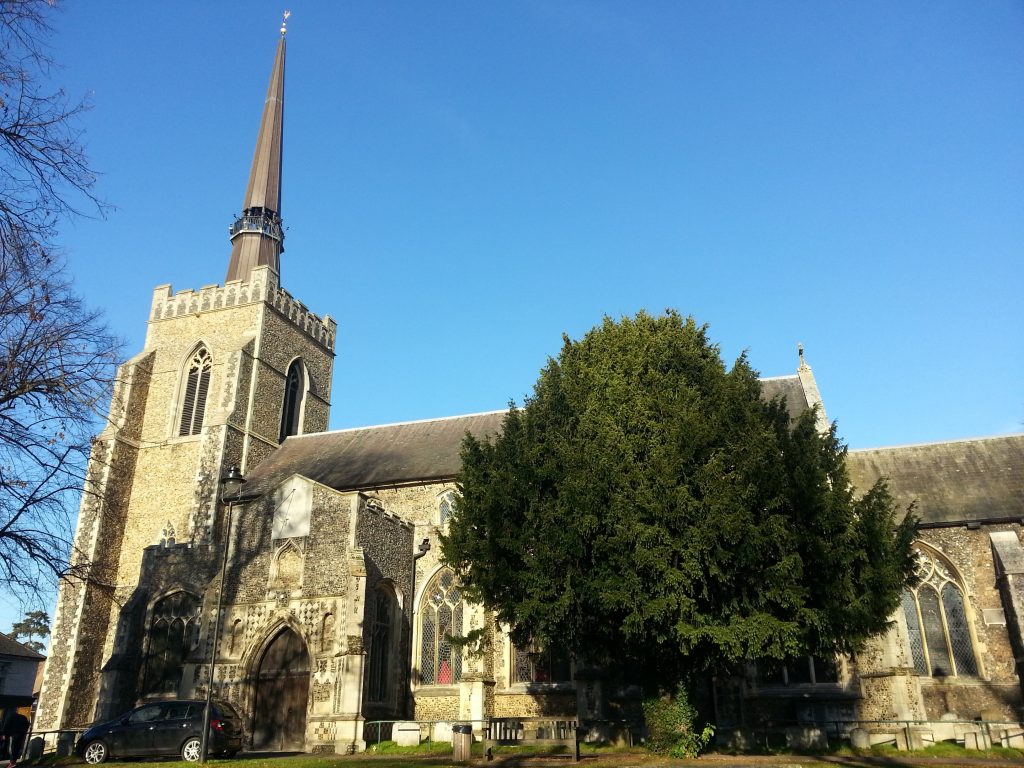 Eventually I came across a sign advertising the Museum of East Anglian Life, and thought why not? I entered the reception and gift shop only to be informed that it was shut down for the winter, but I could pay a reduced entry fee to wander the grounds. This I chose to do, and wondered what on earth the English do all winter since they apparently don't go outdoors at all.
I passed some gambolling squirrels and crossed a wooden bridge over a pond which still featured a thin layer of ice in the shadier corners.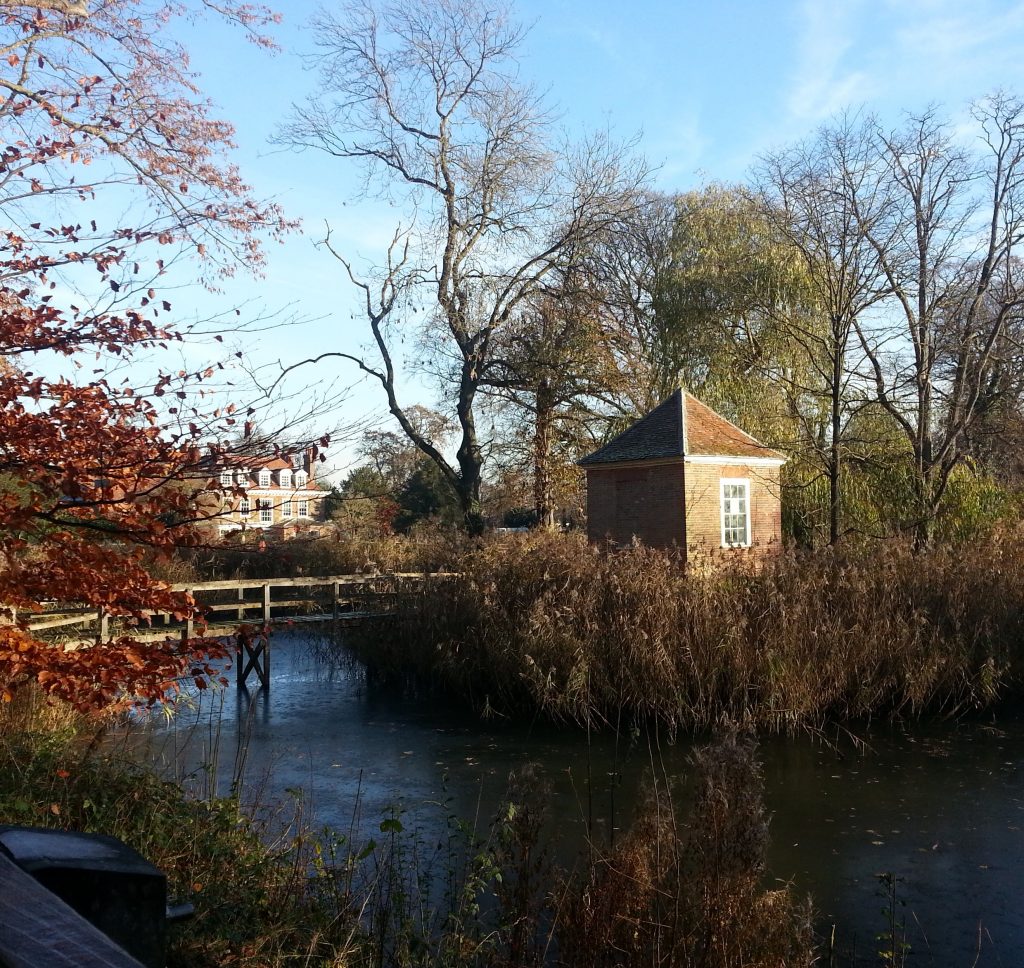 Crossing into an open field featuring many rescued historic buildings from the area, my eye was drawn to a small octagonal hut. Turns out this has actually been brought here from Bury St Edmunds, where it had spent over 130 years as the focal point of its cattle market where traders met and auction tickets provided. Since it was all locked up, I could only peek in the windows and wonder whether my ancestors had once gathered at this building.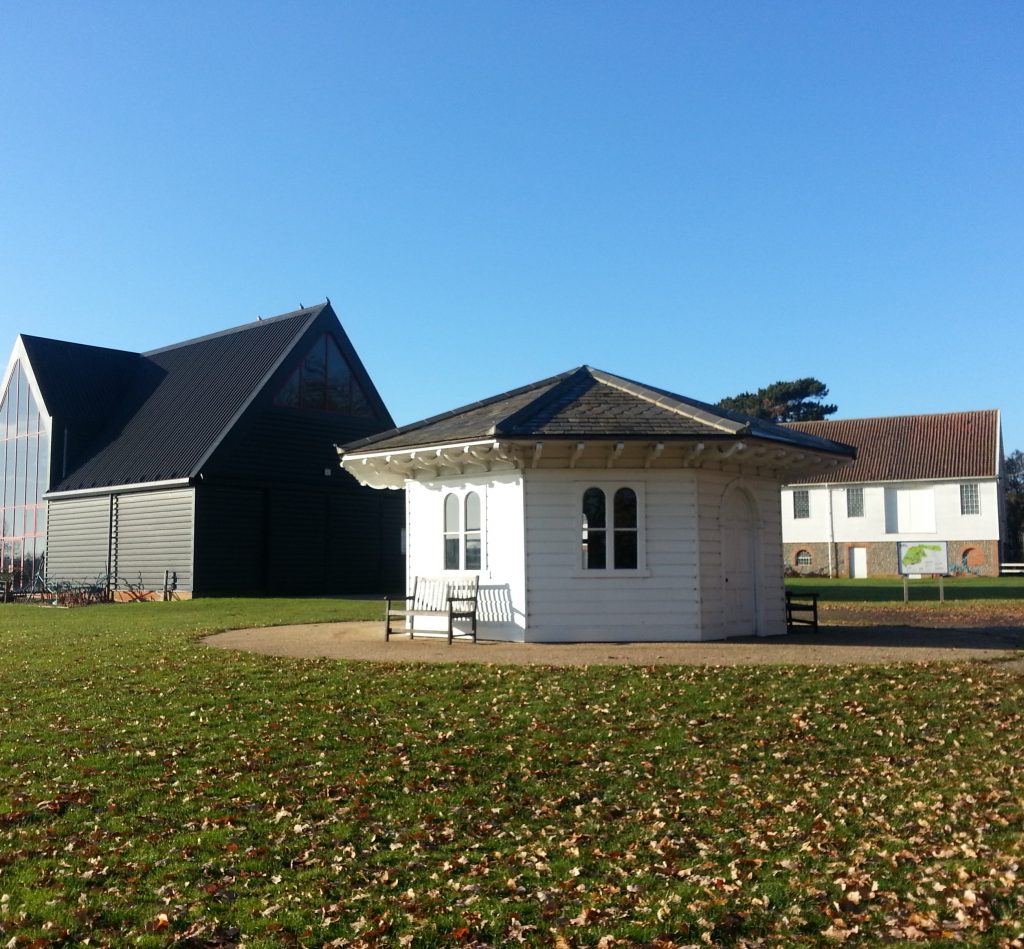 Perusing more of the rescued buildings and machinery I came across the Grundisburgh blacksmith forge, which was in use for almost 200 years after it was built in about 1750. When third-generation blacksmith Frederick Joseph Crapnell retired at the age of 86 the building was in danger of being destroyed, but was eventually moved here instead.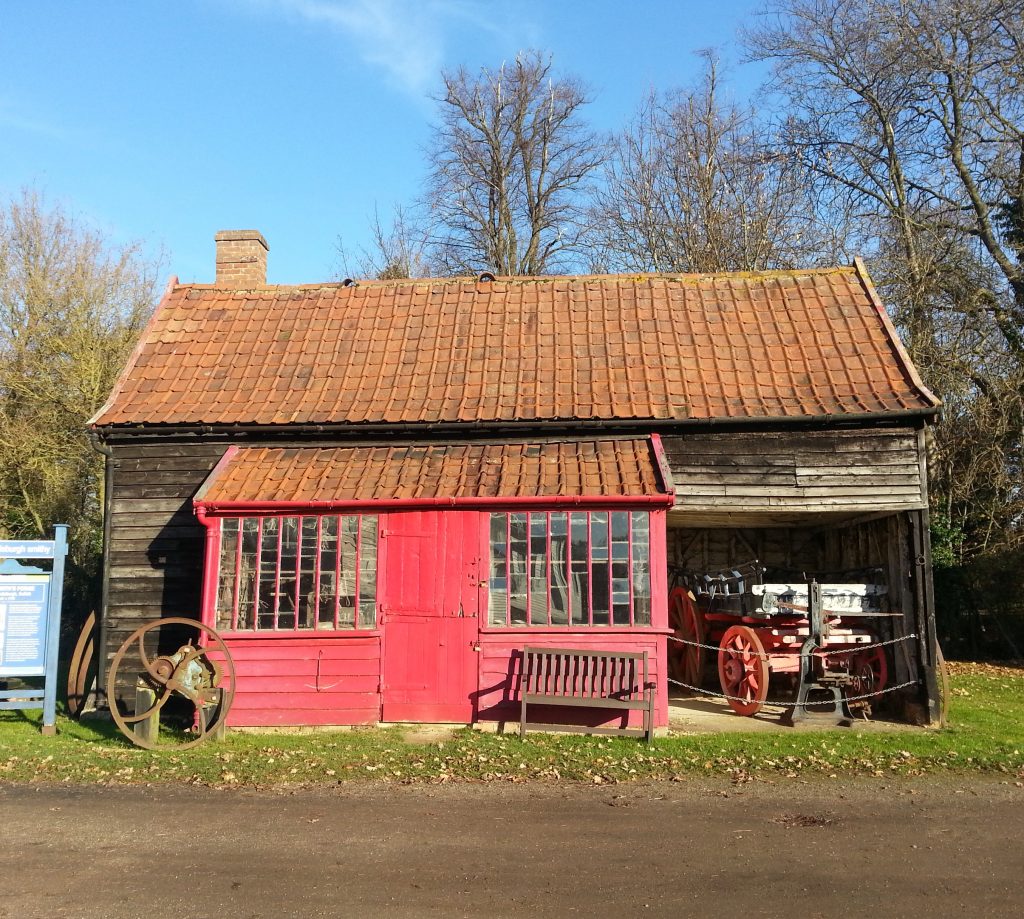 Wandering down to some animal pens I found a friendly donkey, some chubby goats, a couple of pigs and a large hutch full of fluffy white rabbits, all apparently part of the museum's goal of saving East Anglian heritage breeds from dying out in this increasingly standardised world.
Propped up in one of these pens I cam across something else I immediately recognised…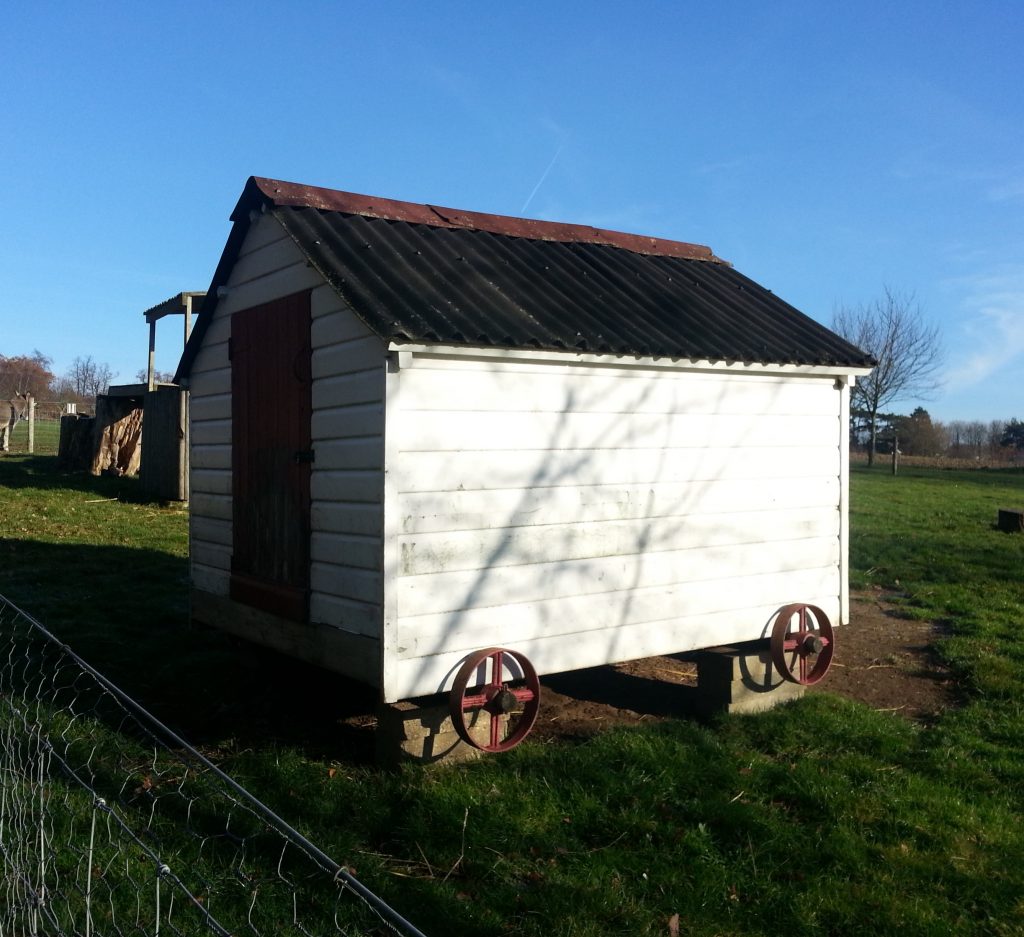 Turns out mobile shepherding huts are not just a part of Terry Pratchett's imagination! I should never have doubted their existence.
Further down the hill I found the Eastbridge Windpump, once used for draining marshland in order to create more grazing land. It looks picturesque in its new home here but as far as I can tell is not operational.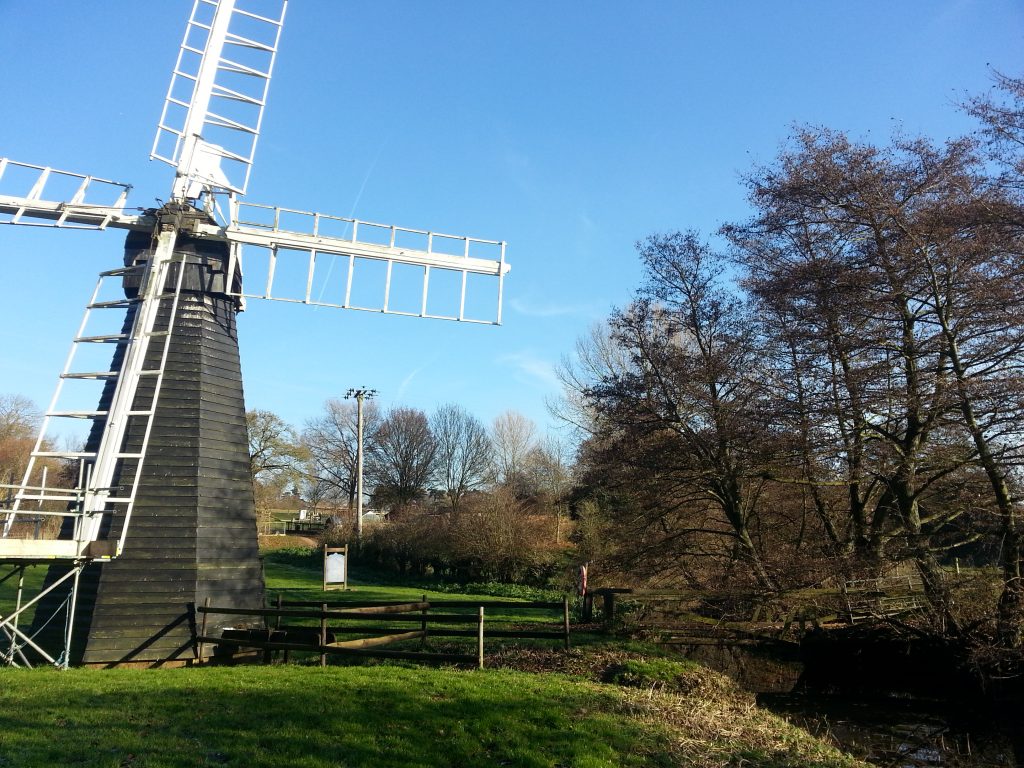 This seemed to be about the limit of what I could observe today, so it was time to retire to my hotel room to continue the work of putting together what I had learned. This would be my final night in Suffolk experiencing the land of my forefathers (and mothers!), where they laboured and raised their many children and buried their dead.
I may never have a chance to return to Suffolk or Stowmarket, but even on the other side of the world there will always be an unbreakable link between this place and I.
References: