A gorgeous Boxing Day prompted the family to head for Taieri Mouth for a picnic and a day of sunny fun. We dropped Cesco off at the river mouth for some fishing while the rest of us continued on to Livingstonia park, accessed from Burma Rd.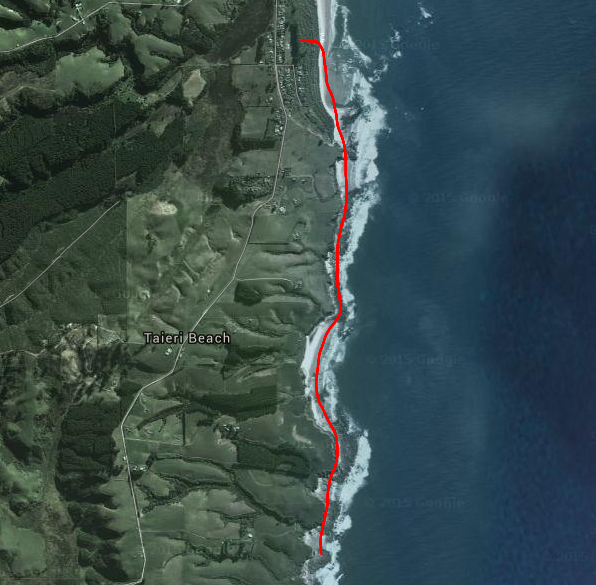 Family installed in the shade of the tall pines that border the seaward side of the park, Dad and I decided to head south along the shore to see if we could reach Akatore Creek.
Although it had been sunny when we left Dunedin, here it was overcast and hazy, perhaps the result of spray flung up off the sea. This was quite welcome to us, as it would hopefully keep the temperature within bearable levels.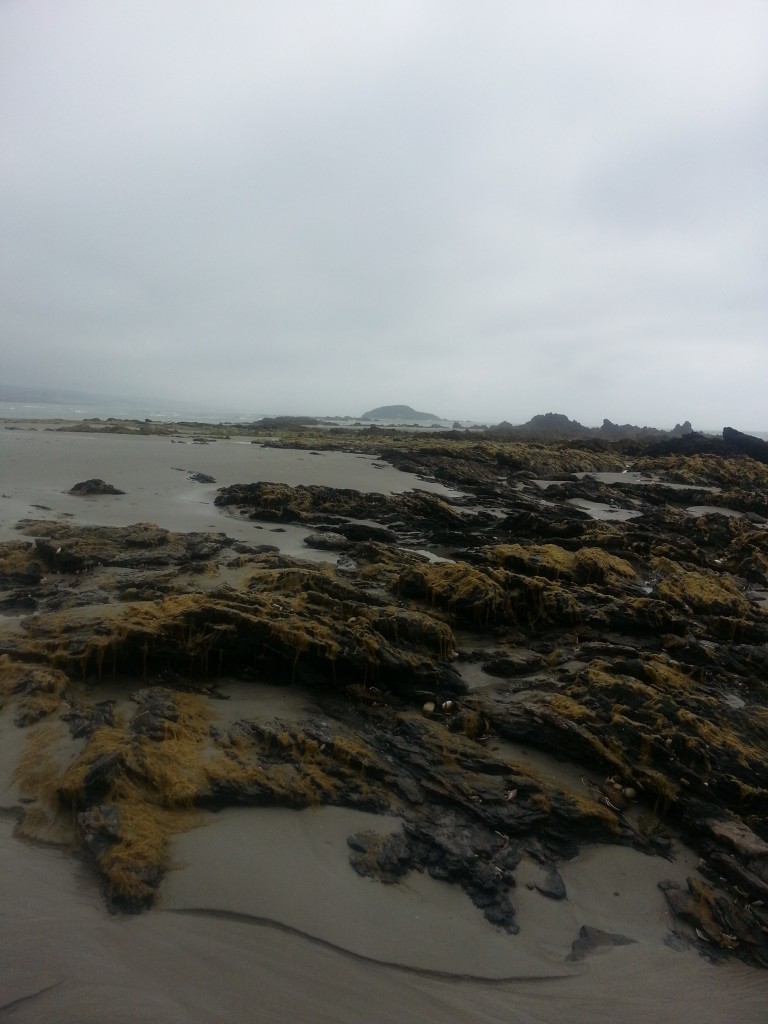 We began to pick our way southwards, through strange and wonderful rock formations. Every little bay was different – different rock types, different sand and stones underfoot – the only constant was the angry black oystercatchers circling us with their high pitched cries.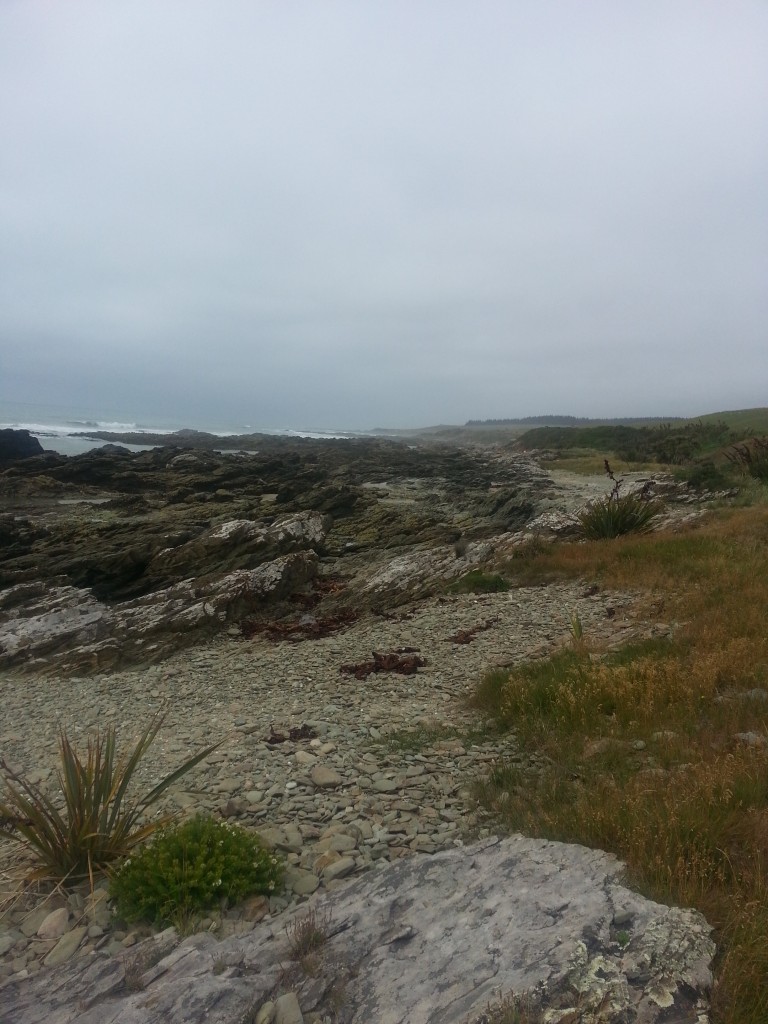 We passed some sculpted outcrops which reminded me of something out of the Nevada desert, only in miniature, then over some serrated blades of stone before finding a short path through the grass which made going easier.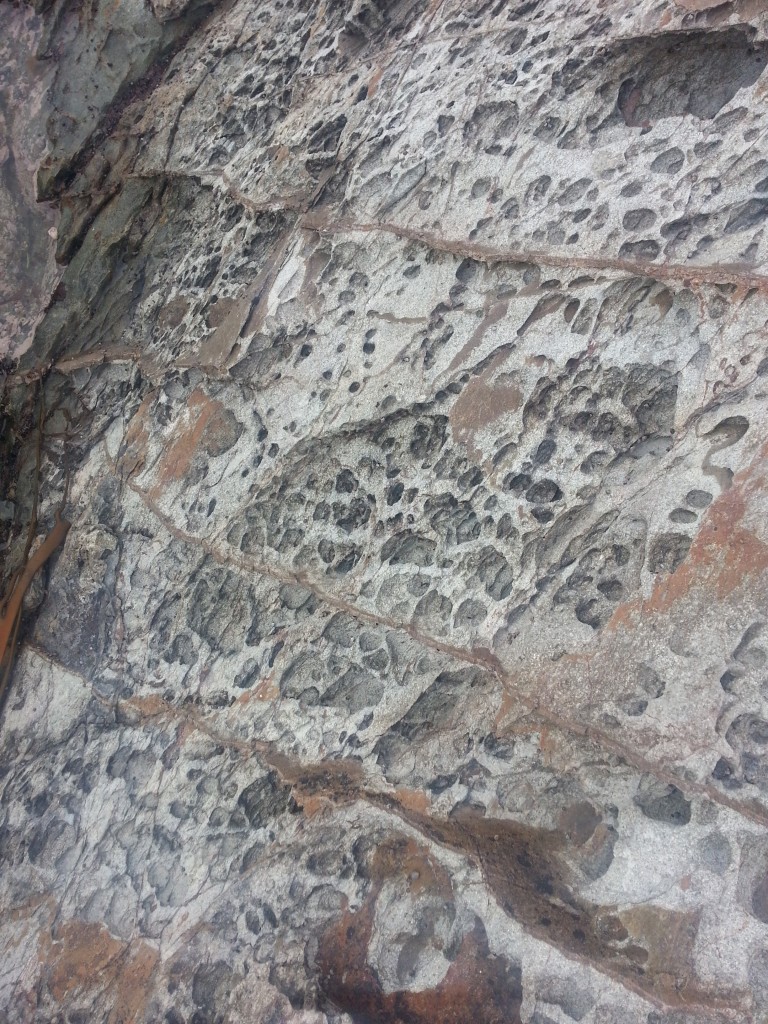 In one small bay we found an isolated patch of little purple flowers.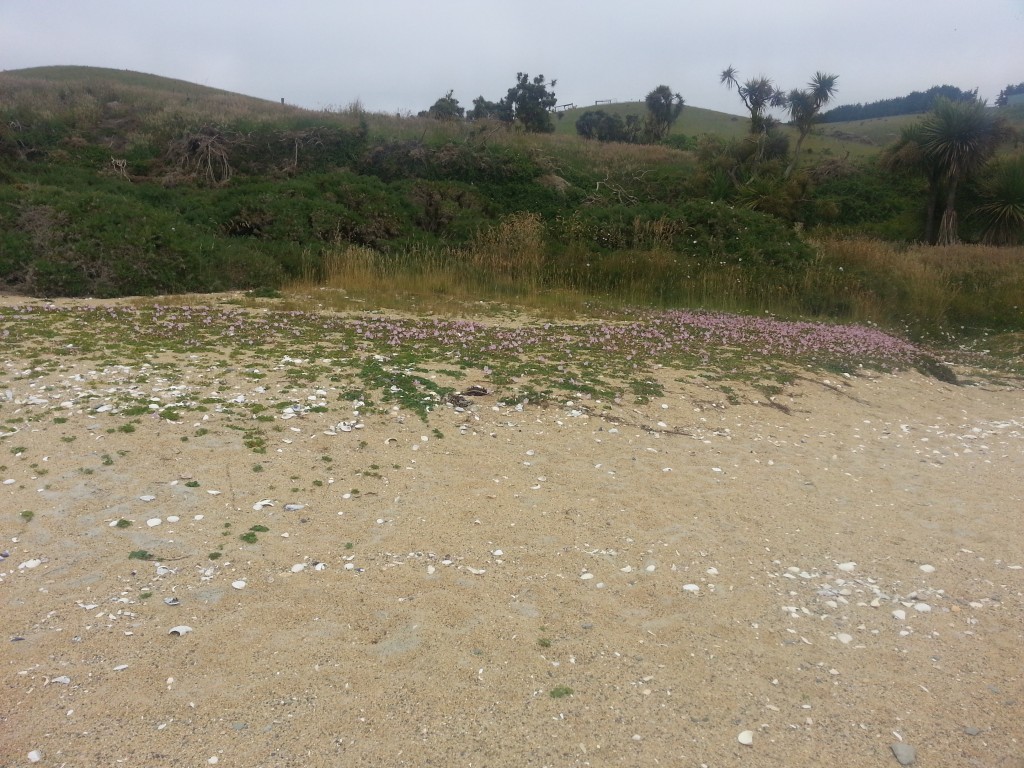 And then we came to a broad sandy bay, which we dubbed Surprise Bay, having only expected more rocks. We headed across, stepping into the occasional difficult-to-see puddle.
Half way across we noticed a crag of rocks sticking up through the sand, covered in large mussels. I couldn't resist and pocketed a dozen for later.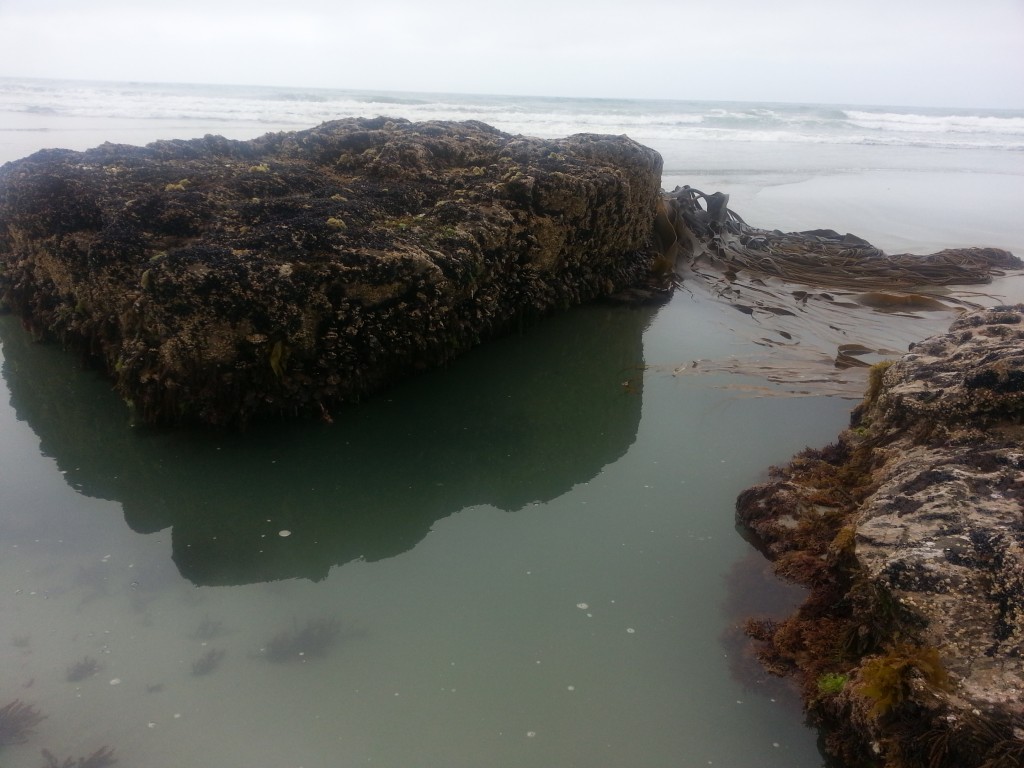 Leaving Surprise Bay, we spotted a sentinel on the rocks. Luckily it had no interest in us and we were able to pass.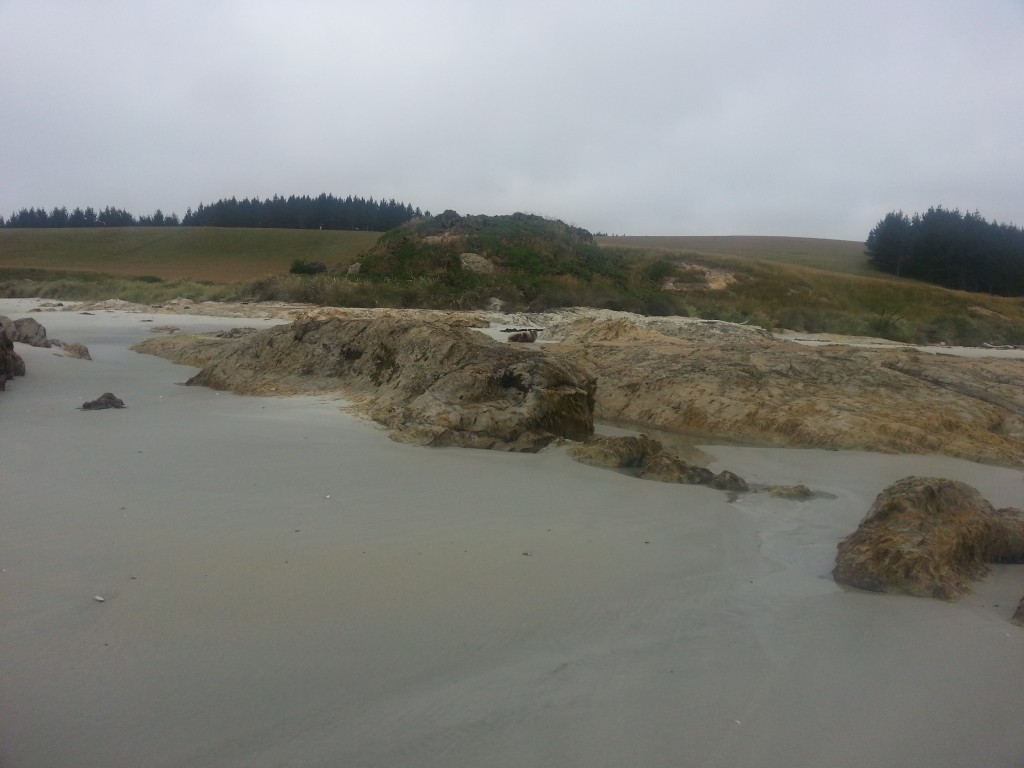 More rocky shoreline followed, with some clambering required to get through. Eventually we reached a chasm and contemplated our options under the watchful eye of a nearby heron.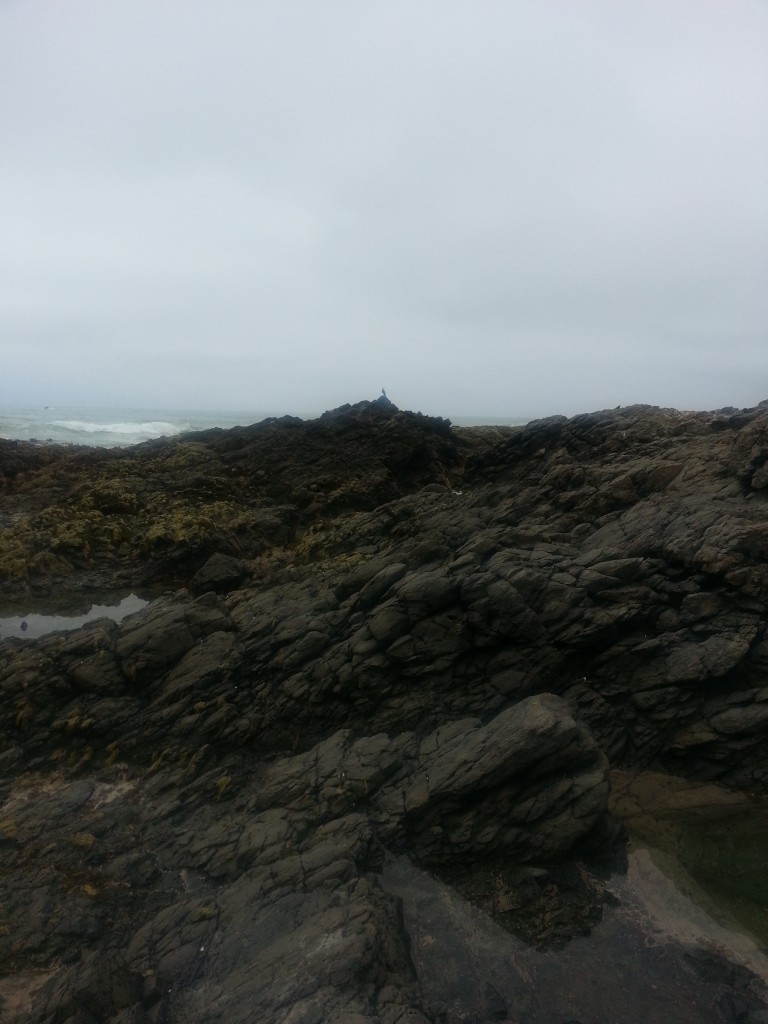 We decided to stop here, since Dad wanted to see what sort of crabs we could find. So we began to scout through the rock pools and turn over stones.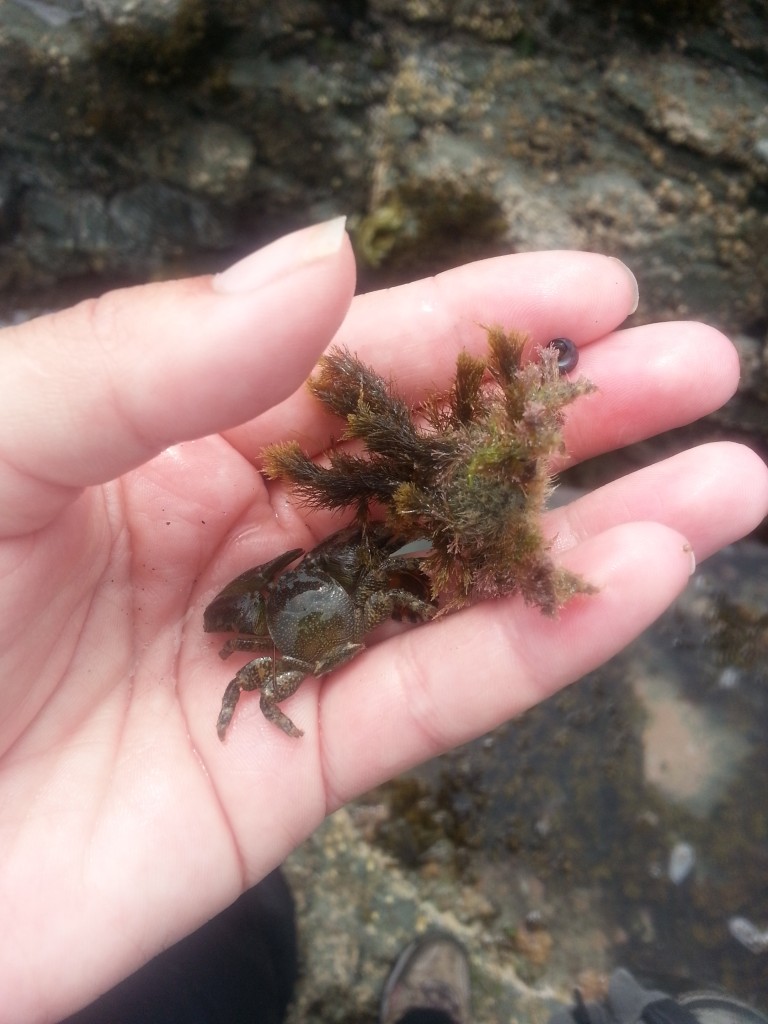 Unfortunately I'm not as clever a crab hunter as I thought, as the one on the left is only a half crab. No, that's not some sort of exciting hybrid, but you can tell it's not a proper crab because it only has three legs on each side instead of four. Imposter!
On the right I have a camouflage crab, so-called because…well, look at it! With that disguise it's almost invisible until it starts moving.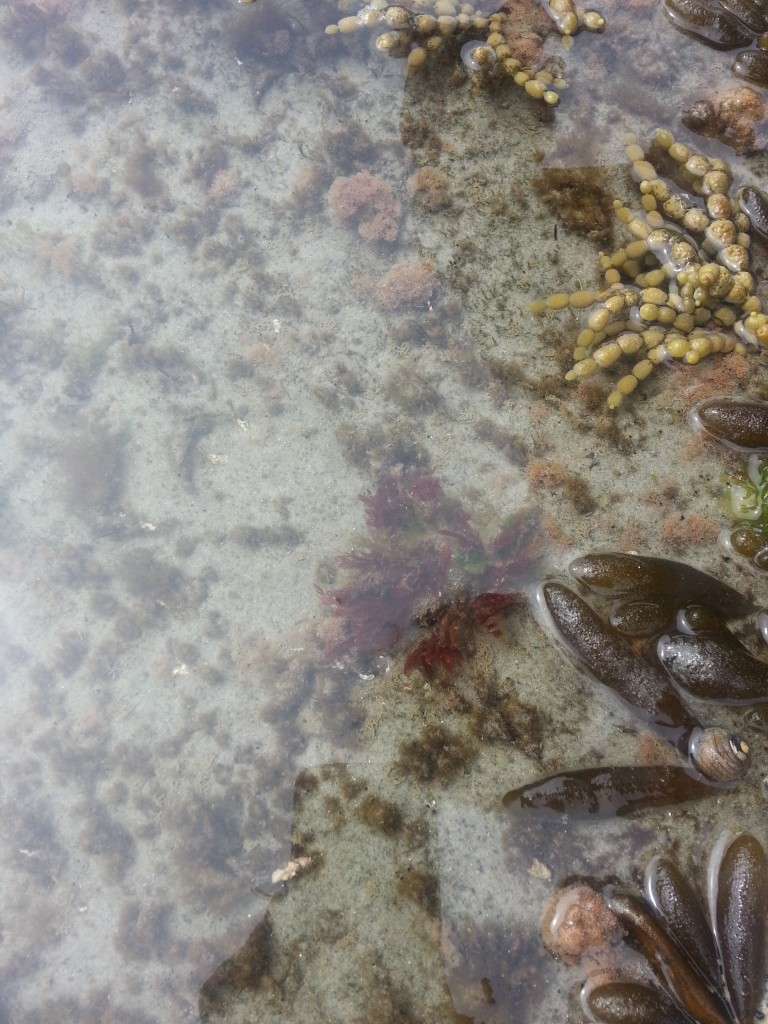 Having harassed the local crustaceans to our satisfaction, we headed back the way we'd come. In hindsight, we probably got more than half way to Akatore and maybe could have made it if we kept going.
As we returned the sun came out.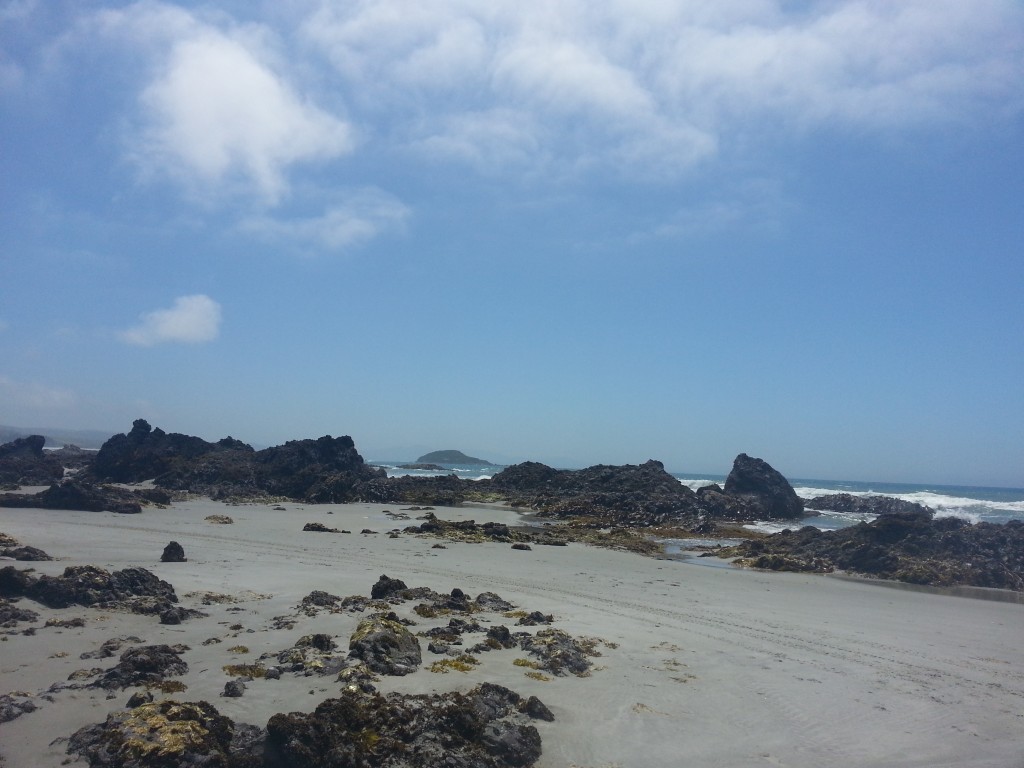 We met up with the family and Cesco, who had caught no fish (but was happy to hear that I'd found something for dinner instead!) and proceeded with our picnic lunch.
Once full, we decided to introduce my little niece to the sand. She enjoyed knocking over all our sandcastles.
Sandy, tired and slightly sunburned, we piled into our cars and headed back to Dunedin.