What should we do on a sunny Sunday? For a lot of Dunedinites, the answer is going to be "head for Outram Glen". For us it also included "try to catch some fish".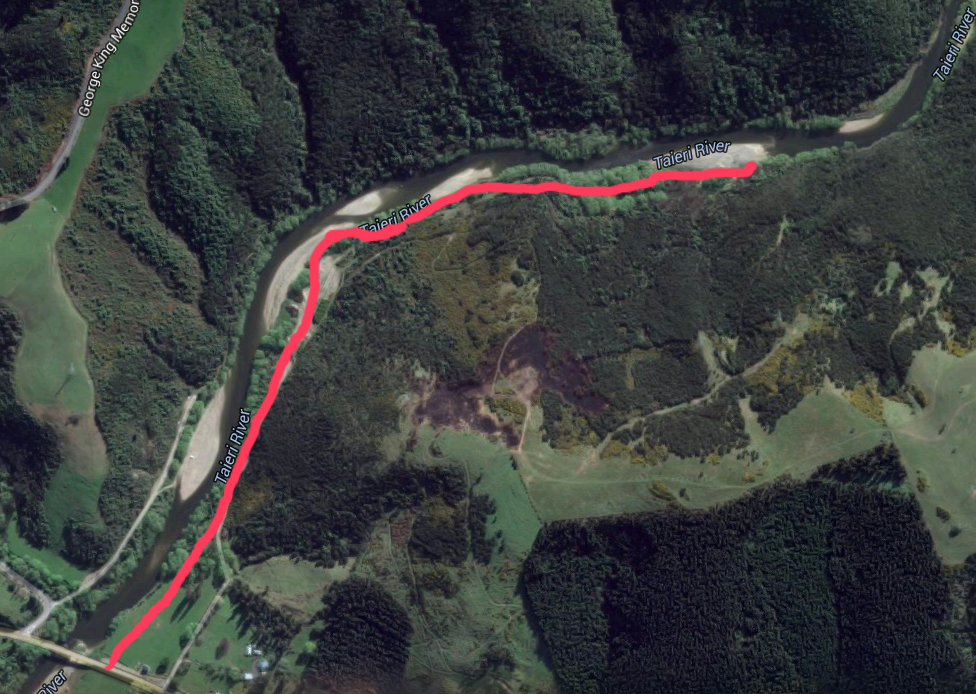 We parked up on the Mosgiel side of the bridge. After a week of barely any rain the Taieri River was the clearest we'd ever seen it.

We climbed over the stile and headed upriver. In the trees at the far side of the paddock I checked out the local wild bee hive, in a crevice in one of the tree trunks.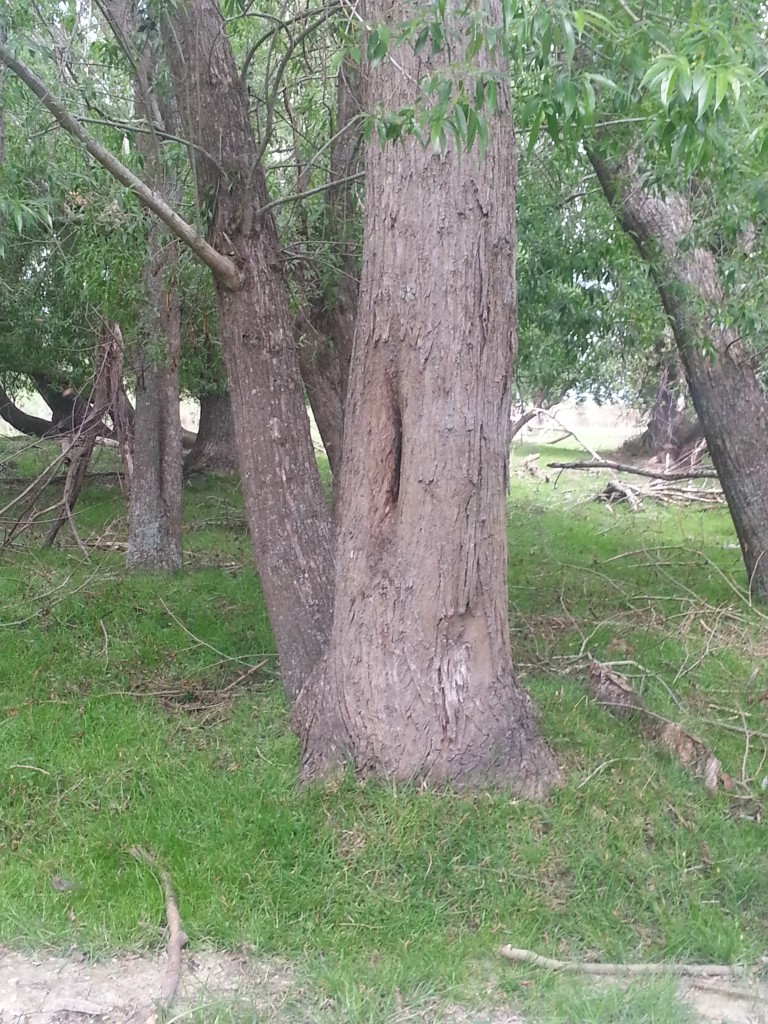 I didn't hang around too long, being allergic to bees and not keen on spending my Sunday in hospital. We passed through the gate and on to the unnamed gravel road beyond. A few more minutes walk and we reached the pebble quarry where we were able to access the river.
This section of the river seems to be popular with teeny-tiny trout, and it wasn't long before I'd reeled one in. I released it and it shot off back under the protective cover of the overhanging foliage by the far bank.
Soon Cesco met its big brother!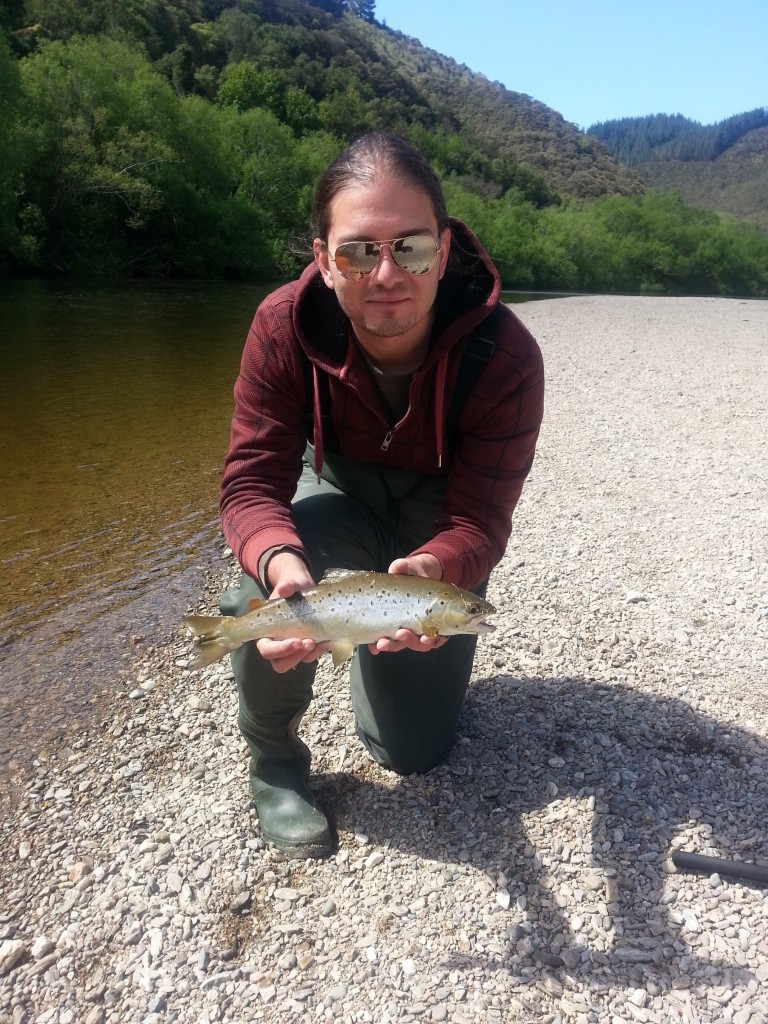 The tiny fish darted back and forth energetically and occasionally cartwheeled bodily out of the water. We continued upstream until the bank became steep and rocky. We scrambled about and cast into the deeper water without much luck. Once we emerged, covered in brambles, Cesco hooked and released another middle-sized fish.

Soon we could go no further, running up against the cliff wall opposite where the Lee Stream walk briefly meets the river before climbing into the hills. Fishless, we climbed back up to the road and returned via a far less thorny route. Fortunately a gigantic consolation ice cream in Mosgiel put us back in high spirits.