Another beautiful Friday, another walk! Boulder Beach is my favourite Dunedin beach – near Sandfly Bay, but just out of the way enough that it's almost always deserted. In fact, the only time I've ever seen anyone down there is the time I bragged to my date we'd have a beach to ourselves.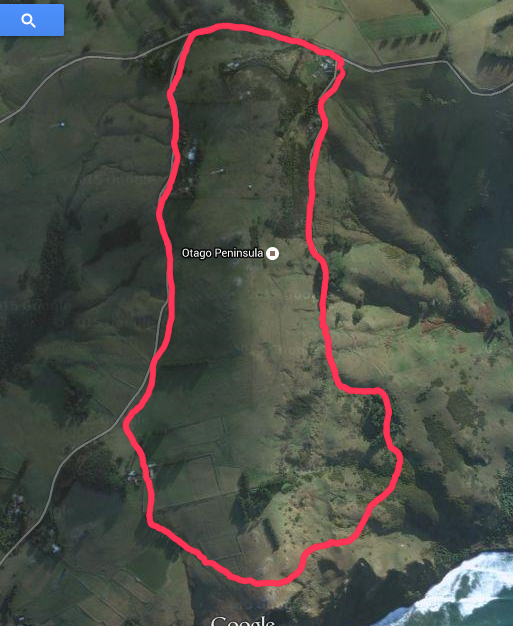 We parked up on Buskin Rd by the cattery and set off down the hill. We headed down through macrocarpa stands and past a bemused herd of cows. Eventually we came across a fork in the path. Hmm the signpost doesn't show Boulder Beach either way. To the right it is.
We descended a bit more, then…started climbing? Uh oh. Well, at least we got a good view of the beach we were trying to find. We headed up to the cliff top until we reached Karetai Rd, which took us back around to where we started.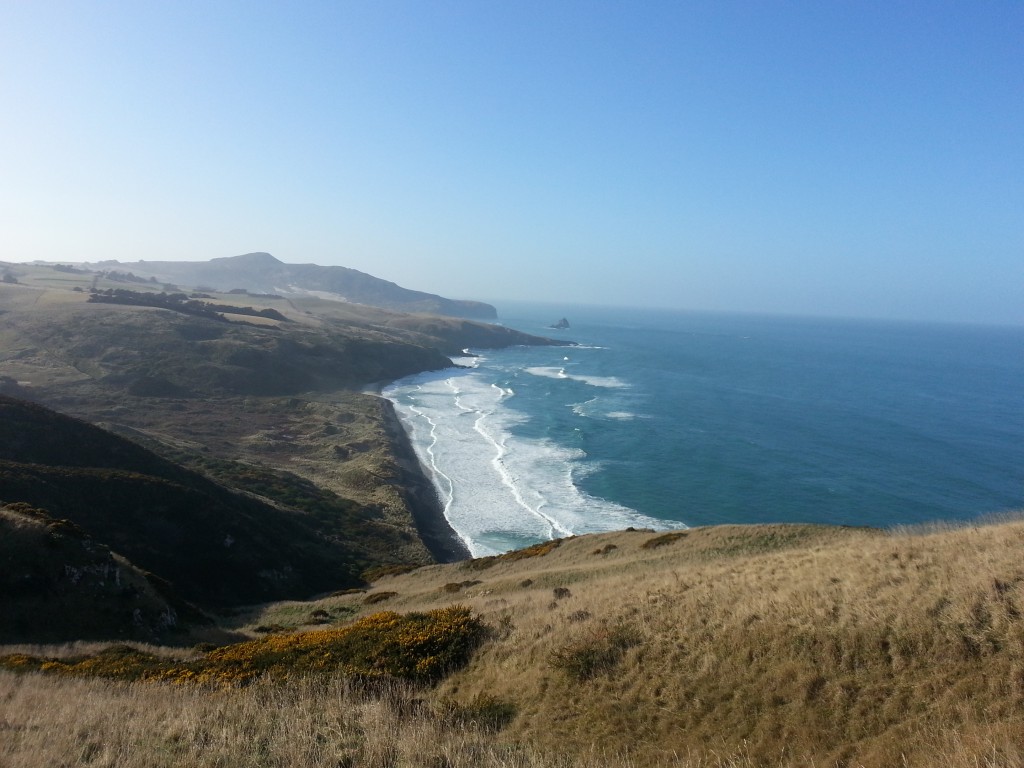 Maybe next time we'll find the real way down…